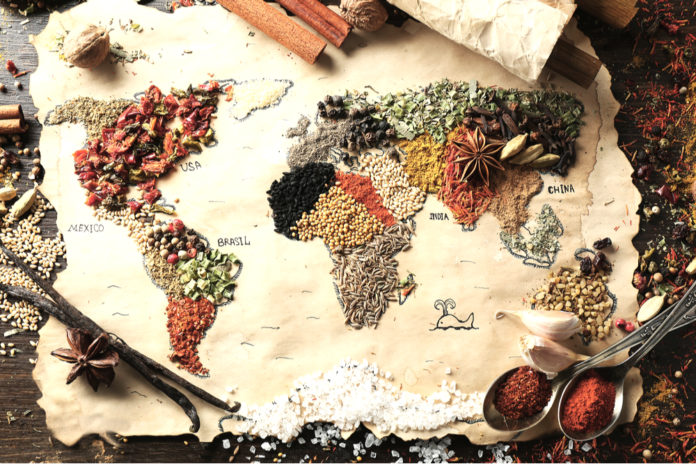 Hamburgers, French fries, fried onion rings, and apple pies… Just some of the most American foods known and loved. But citizens of the United States appreciate and enjoy more than what their homeland has to offer.
According to the Food Network, the most popular food in the world for Americans, and worldwide, is Italian food. That's right, a whopping 88 percent of polled Americans said they liked Italian cuisine.
In a close second, the next most popular cuisine 86 percent of U.S. residents preferred was Mexican cuisine. Chinese (84 percent), Spanish (79 percent), and Japanese (74 percent) cuisines trailed not too far behind.
The good news is one does not have to resort to take out food to enjoy some of the best and most popular food in the world. Taste flavors of the world, all from the comfort of home, with these global food ideas!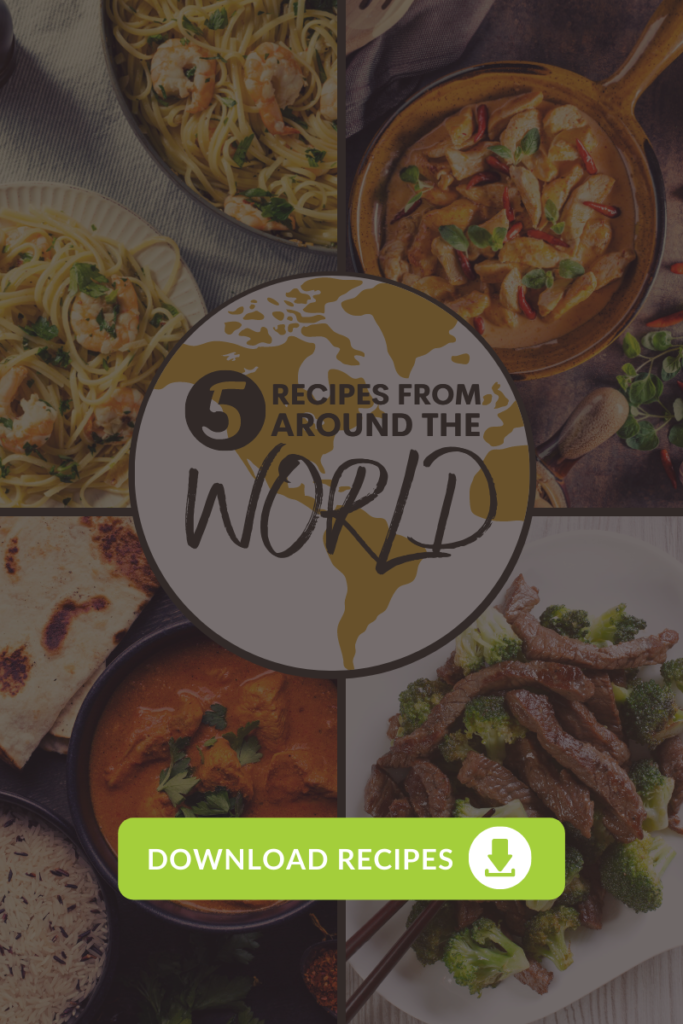 Popular Italian Food to Make at Home
When thinking about Italian cuisine, pasta and pizza likely comes to mind. And with a rich tomato sauce, gobs of cheese, and hearty portions, it is easy to see why these are such favorite foods.
However, there are so many variations with pasta to explore outside of the more traditional spaghetti and lasagna. In fact, each region in Italy has its own pasta dish they are famous for.
Pasta Dishes
If wanting a taste of Rome, try making pasta all'arrabbiata which is a simple spicy tomato-based pasta dish that adds a hint of crushed red pepper. In the mood for a Tuscany inspired dish? Try a pappardelle ai funghi recipe which uses a wide, flat pappardelle noodle mixed with a mushroom ragu sauce.
If wanting to keep time in the kitchen to a minimum but still enjoy Italian, try one of these healthy one-pot pasta dishes.
Risotto
For a popular Italian dish that is different from pasta or pizza, consider making risotto. Risotto is a traditional Northern Italian, creamy dish that is made with arborio rice, butter, parmesan cheese, and herbs.
Risotto can have many variations and flavors, but make risotto for beginners or healthy risotto dishes that are not as heavy as the traditional method.
Pizza
Who does not love pizza? It is arguably Italy's most popular food worldwide!
Instead of online ordering for take out, consider making pizza at home. Prepare this delicious Florentine pizza recipe and be transported to Florence, Italy on a budget without leaving home!
Popular Mexican Food to Make at Home
Eating Mexican cuisine deserves more attention than just on Cinco de Mayo. Traditional Mexican cuisine is full of fresh vegetables, legumes, corn tortillas, spices, and many other healthy ingredients.
Popular Mexican dishes include street foods such as tacos and rice dishes. Fajitas, enchiladas, burritos, quesadillas, and many delicious, traditional Mexican dishes are also popular foods to try!
Tacos
Tacos are likely considered the most popular Mexican food, and these can easily be made at home.
There are many variations of tacos to make no matter flavor preferences or ingredients on hand, including breakfast tacos and Christmas tacos.
Fajitas
Fajitas and tacos are similar in that they involve a shell (usually corn or flour tortilla) filled with meat, vegetables and other desired toppings. However, fajitas actually refers to the meat filling, which is traditionally a skirt steak.
Tacos are usually served already filled and assembled, but fajitas are served with components separate and assembled at the table. For a fun recipe night-in, these sheet pan chicken fajitas can be made ready to eat in 30 minutes!
Enchiladas
Enchiladas have the unique distinction of the special enchilada sauce. Chicken with sauteed vegetables, beans, and cheese are wrapped in tortillas and covered with enchilada sauce.
Make enchiladas with a pre-packaged enchilada sauce from the store or a homemade enchilada sauce. Also prepare and enjoy many enchilada-inspired dishes such as enchilada soup or sweet potato enchilada casserole.
Popular Asian Food to Make at Home
Asian food, including Thai, Chinese, Korean, Vietnamese, Japanese, is popular for take out. However, one can make many of these varied popular Asian recipes at home!
Many Asian dishes can even be made for a weeknight without spending too much time in the kitchen.
Stir Fry
An easy, healthy chicken and vegetable stir fry can be made in under 30 minutes with a homemade sauce using broth, soy sauce, honey, corn starch, sesame oil, and red pepper flakes.
Making a homemade stir fry is an easy way to get a meal full of vegetables and not worry about hidden ingredients in a pre-made sauce.
Pad Thai
Pad Thai is a stir fry dish made specifically with rice noodles, a protein source or two (usually chicken, shrimp or tofu), egg, bean sprouts, peanuts and other optional vegetables.
No need to order for takeout, as this homemade Pad Thai can be made in at home in about 30 minutes! Feel free to shake up ingredients and use leftovers on hand, including grilled meat, seafood, and any veggie.
Spring Rolls
Several versions of Asian based spring rolls are enjoyed, including those that are deep-fried or steamed. They are filled with various ingredients, including various proteins, vegetables, and rice noodles, and are often paired with a dipping sauce.
Fresh spring rolls can be adapted to use almost any stocked veggies and can easily be made vegetarian or have shrimp, chicken, or pork in them. Rice paper is easy to work with and can be found at any major or specialty grocery store.
Sushi
Sushi is a favorite national dish originating from Japan. While raw fish likely comes to mind, sushi can be adapted to use many raw vegetables or proteins.
If new to making sushi, acquire a sushi bamboo mat, seaweed sheets, and sushi rice. Once these staples are staples on hand they will last for many rounds of sushi.
There are many tips, tricks, and toppings one can do with homemade sushi, so do not be intimidated if you have never made this before!