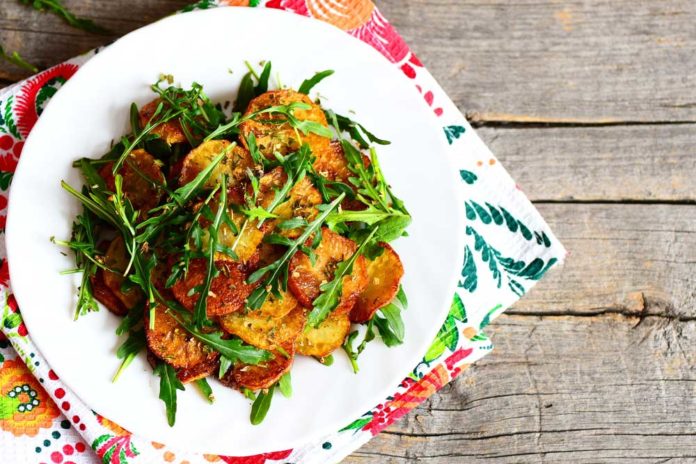 Veggies are nutritious within themselves. But with this roasted vegetables with balsamic vinegar recipe, utilizing various herbs and olive oil, both nutrient and flavor profiles are sure to be uplifted! Simply enjoy balsamic roasted vegetables on their own, pair with grilled chicken breasts or baked fish of choice, or top on salads or whole grain noodles!
Nutrition Per Serving
(Yield: approximately 8, 1 cup servings)
Calories: 96 cals
Protein: 1 gram
NET Carbohydrate: 5 grams
Fat: 7 grams, approximately 5 grams monounsaturated fat
Ingredients
¼ cup balsamic vinegar
2 teaspoons Dijon mustard
¼ cup extra virgin olive oil
2 cloves garlic, minced
1 teaspoon dried basil
1 teaspoon dried parsley
1 teaspoon dried oregano
¼ teaspoon red pepper flakes
2 zucchinis, cubed
2 medium onions, thinly sliced
3 assorted bell peppers, cut into ½-inch slices
1 head of cauliflower, cut into bite-sized florets
Coarse salt and pepper to taste
*Feel free to swap out or add favorite or in-season veggies!
Directions
Start by whisking together vinegar and mustard in a medium-sized bowl. Gradually add in olive oil then stir in seasonings. The roasted vegetable marinade can be made a day ahead, but be sure to cover and chill until use.
Preheat oven to 450 degrees Fahrenheit. Toss roasted veggies in marinade and season with salt and pepper to taste. Divide the veggies onto two nonstick baking sheets and roast for approximately 35 minutes, or until golden brown. Serve and enjoy as desired!