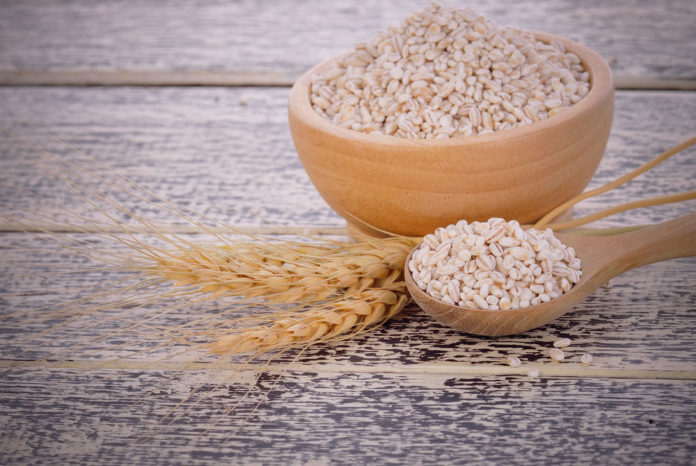 2016 is closing the door to low-fat products, green vegetables, and quinoa. Well, kind of. While food trends of the past are likely to appear in the future (and very well should), 2017 is ringing in much more than a new year. Open your food horizons and look out for these 10 food trends of 2017!
2017 Food Trends
1. Sorghum
Sorghum is the new quinoa? One of the biggest 2017 trends is the fixation on plant-based proteins, but with anticipation of sorghum rather than the 2016 hit and ever so popular quinoa. Sorghum is a gluten-free, cereal grain with a wide variety of uses, including as a sweetener or flour. Find more on sorghum and how to use it in 2017.
2. Jackfruit
Like quinoa, jack fruit is a valuable plant-based protein source. And with an increasing attraction to follow a vegetarian and vegan lifestyle, such options offer advocates the opportunity to maintain muscle mass without resorting to animal meats and products. Interestingly, jackfruit resembles and mimics the characteristics of meat while reducing calories from fat. For a unique spin on a pulled pork sandwich, try this lightened variation.
3. Bone Broth
Bone broth is not new to the food scene. In fact, its use can be traced back over 2,500 years ago in Chinese medicine for therapeutic use. But with bone broth's promotion as a health elixir (digestive, bone, skin, and joint health, just to name a few), bone broth will start to emerge and strike the appeal of health goers this coming year!
4. Purple Veggies
Say goodbye to green vegetables and hello to purple produce! (Well, do not dismiss green altogether!) Anyways, purple food is starting to become more mainstream, continuing the recommendation of consuming colors of the rainbow. Purple produce you may witness include purple cauliflower, sweet potatoes, asparagus, and corn. You may further notice the products incorporated into other food products including tortilla and potato chips.
5. Fresh-Pressed Juices
Juicing is not a new concept in the health world. But in 2017, companies are taking larger strides to offer unique, fresh-pressed juices in the convenience of a bottle. In fact, Evolution Fresh is providing grocer shelves five new innovative flavors during March of 2017. Other product brands you may hear about or see include Kor Organic Raw Shots, Suja Drinking Vinegars, and Temple Turmeric Elixirs.
6. Good Fats
Fat was previously feared related to its association to high cholesterol and heart disease. Fast-forward to 2017 and those renowned "good" fats pose great interest, especially sparked from the great dairy debate regarding nonfat versus full fat milks.
7. Activated Charcoal
One of the 2017 food trends is placing charcoal more than just into a fire pit. However, the emerging interest of activated charcoal is much different than the type to heat up a BBQ grill but rather a water purifier, proven food poisoning regimen, with the modest promotion as a detoxifier. It is important, though, to seek out and use with caution.
8. Cereal Resurfacing
The once popular breakfast cereal has severely declined in sales and interest. In fact, 2016 sales of both hot and cold cereals are expected to plummet 17 percent compared to 2009. The disparity largely lies in the relevance (especially from millennials) of more portable, natural products in a busy, health-seeking world. Cereal companies such as Kellogg's are now progressing and promoting all-natural ingredients compact in "on-the-go" forms to satisfy the generally active population.
9. Nutritional Yeast
While nutritional yeast has been a vegan essential up until now, it may start to emerge onto menus and stretch the capacity of the general public's diets. Nutritional yeast is a deactivated yeast commercialized as a food product and may swap the place of parmesan cheese. Nutritional yeast resembles the flavor of cheese but with the added benefits of being a complete protein and supplying fiber, B vitamins, and other minerals. If impatiently waiting for its appearance on restaurant menus and cuisines, try out these uses and incorporations.
10. The Sprouting of Everything
Though you may have noticed "sprouted" breads and rolls surfacing on menus in 2016, "sprouting" will take off come 2017. But what's so special about "sprouted" goods? Sprouted seeds are said to amplify the fiber content, specifically witnessed in brown rice varieties. Other sprouted products include sunflower and chia seeds and chick and split peas.