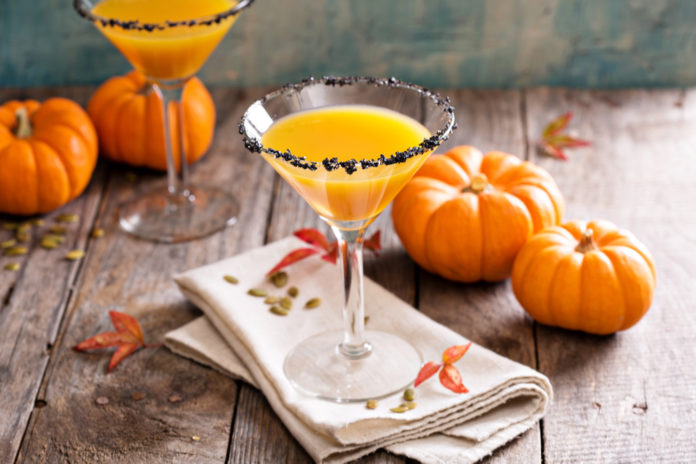 Halloween Cocktail and Drink Recipes
1. Bloody Mary
The rich red color of a bloody Mary is slightly spooky itself… Adding in the ghoulish garnishes described in this creepy beet 'n blood Mary recipe only deepens the eeriness of that favorite brunch cocktail.
2. Blackbeard Cocktail
And if you thought stout beer was dark, wait until you check out this Halloween cocktail sure to chill your bones! Impress your guests with The Blackbeard at this years Halloween party.
3. Caramel Apple Hot Toddy
Bobbing for apples was so last year… Simple and delicious, this hot toddy recipe teams up with the flavors of caramel apple this Halloween!
4. Morgue-A-Rita
But do not let the name spook you too much… The morgue-a-rita still includes the usual suspects: Fresh lime juice, triple sec, and the prime defendant… Tequila.
5. Hyde Potion
Though the preparation of this Halloween-themed drink takes a little more effort on your end, you do not want to pass up Mr. Hyde's Potion! And featuring the flavors of blackberry, lemon, and lavender, why would you want to bury this one in the coffin?
6. Sludge Martini Monster
Do not let the use of spinach scare you off… Healthy juice gets a boozy twist with this sludge monster martini! Fruits can be swapped, eliminated, and added as preferred, including the uses of lime, peach, and pomegranate.
7. The Poison Apple
Don't take a bite out of a bad apple… Take a sip (or a few) of this Halloween-themed drink! The poison apple features the clear flavor of apple, along with pomegranate juice, tequila, and honey.
8. Zombie Cocktail
This Halloween cocktail features the freshness of apricot, lime, and orange… Oh and three types of rum. So just don't overdo it, or you may feel like a zombie the next morning!
9. Raspberry Peach Margarita
Spiked with Casa Noble Tequila, this Halloween-themed drink grants its natural flavors from raspberry puree and peach and lime juices and displays a deep red color.
10. Ghostly White Russian
As white as a ghost (well, sort of) and as healthy as it could come, this skinny white Russian makes the perfect waist-friendly Halloween cocktail! Feel free to add swap coffee liquor with a cold-pressed coffee concentrate as desired.