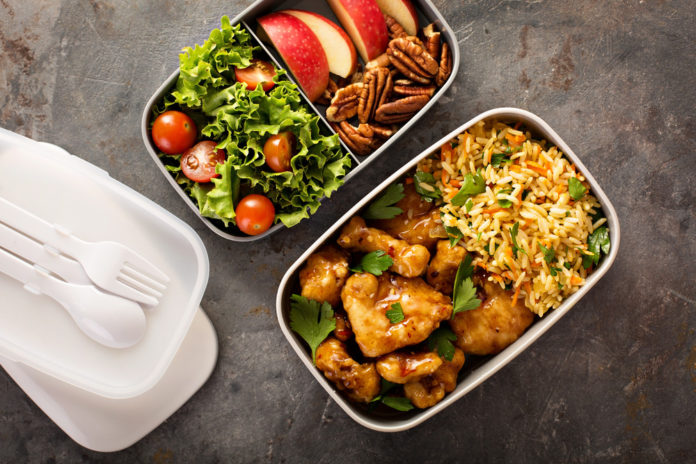 11 Ideas to Make Your Meal Prep Easier
1. Plan, Plan, Plan
Did we mention to plan? Planning truly is key when making your meal prep weight loss menu not only successful, but easy. Creating ingredient lists keeps you structured at the store, along with staying compliant to prepared meals and snacks. Pick a day and allot a few hours to strategize your game plan and tackle the week ahead!
2. Overnight Oats
Whether you overslept or like to cram in a workout into an already chaotic morning, don't let breakfast take the backseat. By preparing these simple and convenient overnight oat recipes, breakfast and your health goals are now in the fast lane! And not only are oats a budget-friendly staple, but provides energy and nutrients your body needs to get your day going in full force.
3. Pack Freezer Smoothies
Sometimes sipping on a nutrient-packed smoothie on the way to work is exactly what you need to get the morning going! Seize the day with greater efficiency by packing DIY freezer pack smoothies. Feel free to tweak ingredients and flavors to accommodate personal preferences.
4. Stock Up On Freezer Meals
From roasted tomato eggplant soup and butternut bisque to baked penne with chicken and sun-dried tomatoes and vegetable enchiladas, you do not want to miss out on these freezer-friendly meals! Oh, and feel free to stock up on a number of flash-frozen entrees prepared by Balance by bistroMD. Balance is a convenient, better way to eat without the hassle of grocery shopping and meal prepping when those extra busy weeks hit!
5. Freeze Overflow Veggies
If you foresee your veggies will spoil before you are able to use them, don't let them go to waste! Take a few minutes to chop up whatever veggies you have on hand and freeze them in bags or containers. Frozen veggies are versatile in a number of meal prep dinner ideas, including this stir-fry recipe, and for idea number 6…
6. Roast Veggies
Whether fresh or frozen, roasting veggies is a simple way to ensure you are meeting your vegetable needs. (Nutrition experts encourage at least two to three servings each day…) Preheat oven to 450°F, line a lightly greased baking sheet with preferred veggies, and lightly drizzle with olive oil and favorite seasonings as desired. Soft and thin vegetables, including zucchini and asparagus, will take approximately 15 to 25 minutes, while winter squash and root vegetables take closer to 30 to 45 minutes. As a general rule for all veggies, rotate every 10 to 15 minutes and roast until tender and charred.
7. Multiple Flavors, One Pan
An effective meal prep for weight loss menu shakes things up a bit, as routinely roasting chicken and carrots can tire the taste buds. Break away from regular flavors and divide the pan in segments and sprinkle various seasonings on top. For instance, if tired of those bland chicken breasts you have been preparing, divvy up the chicken and season segments with various sauces, herbs, and spice, including buffalo, BBQ, and pesto chicken variations!
8. Mason Jar Salads
Dust off that mason jar and pack a healthy salad! They are a valuable way to stock up on healthy lunches, along with offering diverse flavor variations into your week.
9. Assemble Rice Bowls
Rice bowls are extremely beneficial in the world of meal prepping, as they are convenient, easy-to-make, well-balanced, and exceptionally versatile. Simply prepare rice, roast or steam veggies, select a protein source, season with favorite spices and herbs, and assemble and divide the ingredients into sealable containers. Really, that's it! But if desiring a little rice bowl inspiration, take a bite out of this better-for-you chicken burrito bowl or an easy crock-pot pulled pork burrito bowls!
10. Pop in A Homemade Frozen Pizza
Rather than relying on a store-bought pizza or the delivery guy, pop in a frozen and nutritious pizza you already pre-assembled! And if wrapped appropriately, these homemade frozen pizzas will last up to three months! Top with desired sauce, cheese, and toppings, including Margherita, buffalo chicken, and Hawaiian pizza varieties.
11. Snack Sensibly and Simply
Do not let pesky hunger pangs drive you to regular vending machine visits and unwind your health goals… Snack sensibly and simply by portioning out nutritious nuts, veggies, fruits, and other favorites into plastic baggies or portable containers. These no-bake protein energy balls also make for a nutritious and convenient snack option!