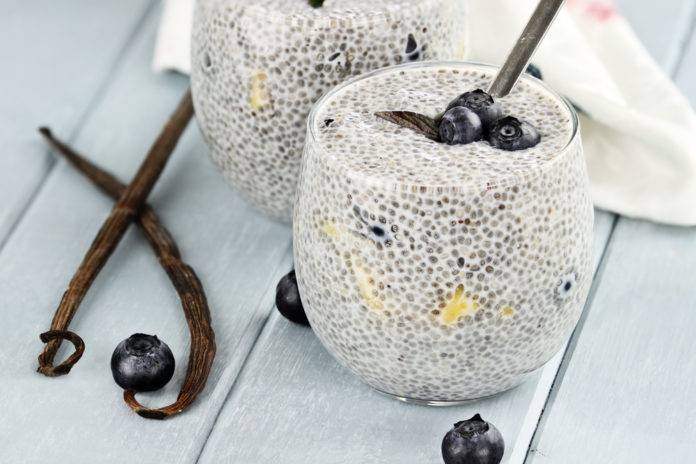 15 Easy-to-Make, Healthy Snacks
1. Roasted Garlic Hummus in Cucumber Cups
With the pairing of cucumber and hummus, this bistroMD healthy snack recipe boasts with fiber and protein. Garnish cucumber hummus cups with pine nuts, Kalamata olives, heirloom tomatoes, and parsley as desired.
2. Turkey and Pickle Roll-Ups
These turkey and pickle roll-ups are the perfect easy health snack, as they require minimal preparation and ingredients needed! But aside from their desirable convenience factor, the roll-ups are low in carb and calories and high in protein.
3. English Muffin Pizzas
Pizza for a snack? Who would not want a pizza that? Keep calories in check by utilizing half an English muffin and garnish with favorite pizza toppings, including tomato or pesto sauce, fresh mozzarella cheese, shredded chicken, green peppers, and onion. Bake in a 375-degree Fahrenheit oven until cheese is lightly golden, or about 10 minutes.
4. Tuna Salad
The gobs of tuna slathered with mayo and imbedded between a croissant do not grant the "salad" as healthy. For a tuna salad filled with healthy fat and protein, mix a 5-ounce can of wild albacore tuna with a dollop of plain Greek yogurt, diced carrots and celery, a teaspoon of lemon juice, and salt and pepper to taste. Top onto whole grain crackers, dip with carrot sticks, or fill into lettuce leaves for an easy-to-make snack.
5. Crispy Parmesan Chickpeas
Rather than feeding into the temptation of chips from the vending machine, prepare these crispy parmesan chickpeas in advance. Not only are they easy-to-make, but are a guilt-free, crunchy snack loaded with fiber and healthy fat. Feel free to tweak seasonings to accommodate favorite flavors. 
6. Buffalo Chicken Celery Sticks
Although chicken is touted as a lean protein, transforming them into buffalo chicken wings tends to require added oils and sugars. But by creating buffalo chicken celery sticks, you can feed into the temptation of chicken wings without the guilt! And doing so is easy, as all you need to do is prepare this simple buffalo chicken dip and smear into washed celery stalks.
7. Rice Cakes
Rice cakes are essentially low-carb and calorie canvasses to harness various flavors. Top rice cakes with favorite ingredient combinations, including peanut butter and banana, hummus and cucumber, and salsa and avocado.
8. Peanut Butter Banana Bites
Harmonize the classic flavors of peanut butter, banana, and chocolate… These dark chocolate peanut butter bites are not only easy-to-make, but sure to satisfy any sweet tooth!
9. Greek Yogurt Dip
Ditch the fat and sugar-laden ranch dressing bottle and prepare this protein-packed alternative. Pair with fresh veggies, including broccoli, cauliflower, carrot sticks, cucumber and pepper slices.
10. Berry Yogurt Bites
Cool down with a berry good treat… These easy, healthy snacks require little assemble and the help of an ice cube tray. If intrigued by the use of an ice cube tray, find seven more ice cube tray recipes here. 
11. Energy Balls
Although granola bars appear as a healthful snack choice, dig a little deeper and most are comparable to a candy bar… Even so-called "natural" bars can be loaded with sugar, corn syrup, canola oil. To keep the desirability of granola bar's convenience, prepare these portioned energy balls, free of unnecessary ingredients and loaded with nutrients and flavor.
12. Caramel Popcorn
The sweet, decadent kernels of caramel corn are nothing short of desirable. And while packaged popcorn is generally not a nutritious snack option, relish on this healthier-for-you homemade caramel corn recipe and 6 healthy popcorn recipe variations!
13. High-Protein Vanilla Chia Pudding
Naturally-sweetened and high in protein, this vanilla chia pudding is sure to satisfy that midafternoon craving! Prepare recipe in bulk and save in the fridge for a convenient, easy health snack option.
14. Maple Cranberry Orange Yogurt Parfait
Naturally-sweetened and packed with protein, this maple cranberry orange yogurt parfait is an easy-to-make healthy snack recipe! Ingredients can also be adapted to accommodate flavor preferences, including peanut butter and banana, blueberry and honey, and apple cinnamon.
15. Homemade Fruit Snacks
Sometimes the childhood memories of fruit snacks transcend into adult life. But rather than falling into the convincingly innutritious fruit snack found in common grocer aisles, prepare these homemade variations, devoid of added sugars and syrups!