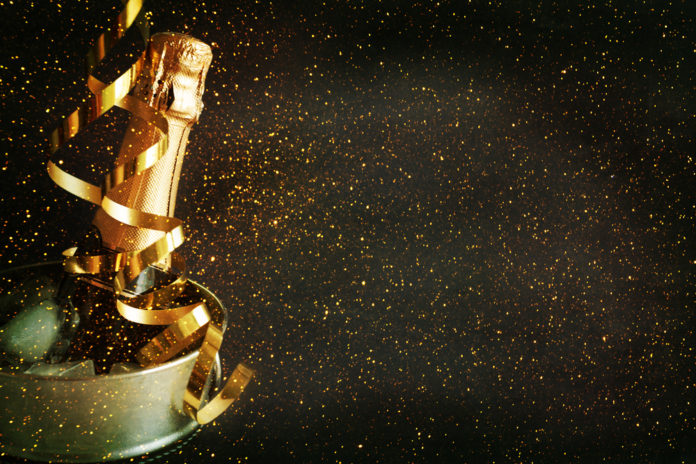 Origin of New Year's Resolutions
According to History, New Year's Resolutions became a "thing" about 4,000 years ago thanks to the ancient Babylonians. But rather than celebrating New Year's as we know it today, their celebration began in mid-March when new crops were planted. Along with a 12-day honorary celebration of a crowning a new king or affirming their current reigning, Babylonians made promises to their gods to pay their debts and return any borrowed objects. The promises ultimately surfaced the consideration of our New Year's resolutions, as if they kept their word, favors were essentially granted for the year to come. Similar practices spread throughout ancient Rome and early Christians, continuing the cultivation and shaping of traditional resolutions. But when fast forward to today's world, individuals are predominantly making New Year's resolutions to their selves rather than to the gods.
Common New Year's Resolutions
A report compiled by Static Brain indicated prominent types of resolutions are related to self-improvement or education, weight, money, and relationships. The breakdown of the top 2017 New Year's resolutions includes:
Lose Weight and Healthier Eating – 21%
Life and Self-Improvements – 12.3%
Better Financial Decisions – 8.5%
Quit Smoking – 7.1%
Do More Exciting Things – 6.3%
Spend More Time with Family and Close Friends – 6.2%
Work Out More Often – 5.5%
Learn Something New On My Own – 5.3%
Do More Good Deeds for Others – 5.2%
Find the Love of My Life – 4.3%
Find A Better Job – 4.1%
Other – 13.8%
Balancing their Success
Although making meaningful resolutions is admirable, sticking to them has shown to be difficult for most. In fact, only 9.2 percent of people felt they were successful in achieving their resolution, 48.4 percent have infrequent success, and 42.4 percent never success and fail on their resolution each year! Their failure may be based on a few reasons, including feeling forced for making one, being overzealous and biting off more than you can chew, and setting unrealistic expectations. But with Balance by bistroMD, obtaining you can achieve weight loss goals and obtain great health without feeling forced, as there are no commitments, just nutritious, flavorful meals, that can transpire into realistic, achievable weight loss goals. So rather than waiting for another year to come around, start now with Balance by bistroMD!