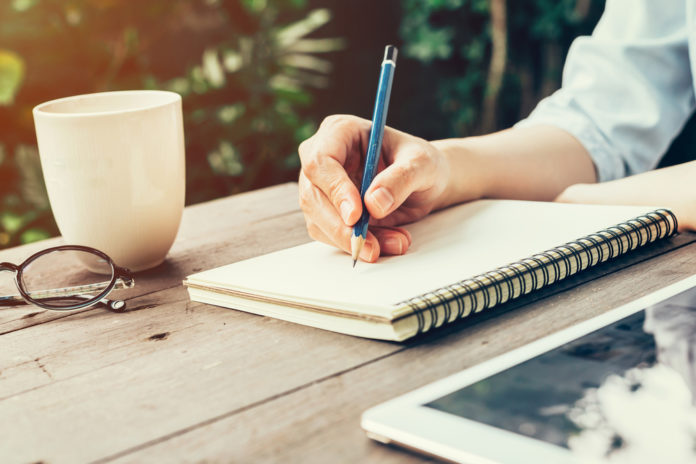 The Best Ways to Start Your Morning
Wake Up Early
And Wake Up Thankful
Jot Your To-Do List
Make the Bed
Brush Your Teeth
Brew Up Coffee
Drink Some Water
Exercise
Take A Shower
Enjoy A Balanced Breakfast
Pack A Lunch (and Don't Forget Those Snacks)
Meditate
Jam to Music
How to Start the Morning Right
1. Wake Up Early
In order to embark on a good morning routine before work or your day in general, you have to be awake to do so…
But if you find yourself succumbing to those warm covers and pushing the snooze button, learn how to wake up and get out of bed in the morning with these 11 steps.
2. And Wake Up Thankful
Waking up thankful can set the tone for a more positive day ahead, as giving daily gratitude is extremely effective in becoming happier in all facets of life.
Take few minutes to think and jot down what are you are grateful for and the feelings it provides, including the coffee you are currently sipping on, the family you wake up to each morning, the shelter baring protection and warm, and the food that nourishes the body day-in and day-out.
3. Jot Your To-Do List
No, it does not have to be lengthy… Quickly, yet intently jot down a few of the most important things you need to get done that day. And immediately tackle one of the tasks, get ahead, and feel extremely accomplished and motivated to take on the rest of them.
Nonetheless, having a to-do list and plan of action lessens the risk of wasted time and makes the most of your day. 
4. Make the Bed
Right when you step out of bed, make it! Doing so not only rids the temptation of crawling back into it, but has even shown to lead to more productive days.
Need more convincing? If you Google search, "Why make your bed in the morning?" the first hit is a Navy SEALS's advice to grads. The U.S. Navy Adm. William H. McCraven expresses, "If you want to change the world, start off by making your bed."
He further went on to say, "If you make your bed every morning, you will have accomplished the first task of the day," he said. "It will give you a small sense of pride, and it will encourage you to do another task, and another, and another.
And by the end of the day that one task completed will have turned into many tasks completed. Making your bed will also reinforce the fact that the little things in life matter. If you can't do the little things right, you'll never be able to do the big things right.
And if by chance you have a miserable day, you will come home to a bed that is made — that you made.
And a made bed gives you encouragement that tomorrow will be better."
5. Brush Your Teeth
There are often two types of people in this world: Those that brush their teeth before breakfast and others that brush after it.
While brushing your teeth to rid that coffee breath and breakfast burritos does make sense, the dental experts argues you should be brushing your teeth right when you wake up for a number of reasons:
1. Reaching for the toothbrush as soon as you wake kicks off the salivation process for the day, while also protecting against sugars and acids consumed at breakfast.
Which brings us to case #2…
2. The bacteria that builds in your mouth overnight can react with the foods you eat at breakfast, increasing the likelihood of dental cavities and erosion.
3. And especially if you ate an orange or something else acidic for breakfast, brushing afterwards increases the susceptible to tooth abrasion and sensitivity.
Simply rinse with mouthwash and brush/floss as needed to clean out that tortilla between your teeth and freshen up the coffee breath.
6. Brew Up Coffee
Speaking of coffee… Perhaps the majority of the U.S. agrees the best way to start your morning is brewing up that morning cup of joe, as 64 percent of Americans drink coffee.
Coffee boosts mental alertness, attention, concentration, and energy to kick start the day and proves to lend some long-term health benefits, including weight loss, heart health support, and brain support.
7. Drink Some Water
Get ahead on the 64-ounces (at minimum) of water daily by drinking a cup or two while that coffee is brewing.
Keeping hydrated supports a healthy metabolism and energy level and can even help control that urge to get a second plate of pancakes. 
8. Exercise
While exercising is not confined to a certain hour, exercising in the morning is one of the best ways to start your day!
There are many benefits of working out in the morning, including being less likely to make post-work excuses and increasing focusing for the day ahead.
Ultimately, exercising in the morning is one of the best ways to start your day!
And although the warmth and comfort of a bed may trump the gym, these seven morning workout tips for success will have you racing (or at least awake) to your tennis shoes.
9. Take A Shower
Especially if you worked up a sweat during a workout, take a shower!
Not only can that morning shower get you squeaky clean, but can help kick start the day and offer a morning jolt for those anticipated, high-productive days.
10. Enjoy A Balanced Breakfast
Arguably the most important meal of the day, you should never skip breakfast! Nourishing the body with a balanced breakfast boosts energy and cognition to stay motivated and focused to start and power through your day.
So rather than resorting to a sugary pastry that only spikes energy levels to quickly plummet them, consume a high-protein breakfast to supply the body with proper nutrients it needs get the day rolling (and keep it rolling)!
11. Pack A Lunch (And Don't Forget Those Snacks)
Stick to your health and financial goals by skipping out regular lunch outings and packing it! Not only are these healthy lunch ideas at the office nutritious and delicious, but quick and simple to assemble.
Speaking of quick and simple… Balance by bistroMD is an a la cart meal delivery service, offering nutritionally adequate entrees filled with produce, lean proteins, whole grains, and healthy fats. Keeping them on hand helps you keep your goals in check.
Oh and don't forget to pack these healthy snacks to take to work when that emerging snack attack strikes or stock up on Balance's tasty snack options, including glazed cinnamon bun bar, garden veggie pizza puffs, and orchard beef jerky with apples and cherries!
12. Meditate
Rather than getting involved in social media when you wake up, connect with yourself by meditating. The practice of mediation quiets the mind to help us reach a higher level of awareness and happiness, along with reducing negative feelings of sadness and anxiety.
If new to the practice, here is a meditation beginner's guide to get you started this morning!
13. Jam to Music
Jamming to music at all times of the day releases dopamine and reduces cortisol, with the combination successively triggering greater feelings of happiness, excitement, and joy.
Wondering what music you should be listening to in the morning hours? According to Mic Network, Inc., science shows "songs with heavy bass (hard rock and hip-hop) inspire feelings of power, and produce a surge of confidence and more complex conceptual thought — a perfect start to any day."