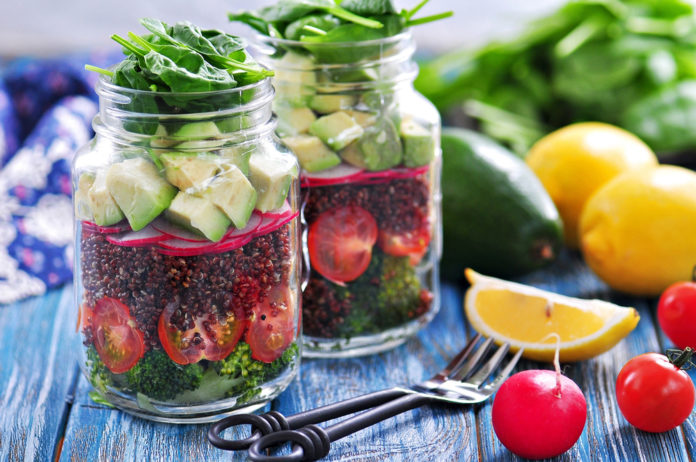 10 Costco Items to Make Meal Prep Easier
1. Meats
For all those meat lovers, Costco carries a plethora of animal-based proteins in both fresh and frozen forms. And if you perceive the meats may spoil before you can get around to the whole package, simply freeze the other half for later use. Oh, and don't forget to snag that freshly cooked rotisserie chicken and prepare these recipes for your weekly meal prep!
2. Nuts and Nut Butters
Nuts are well-known for being a plant-based protein, healthy fat source, and potentially pricy… Purchasing nuts at Costco is a cost-effective way to enjoy a multitude of variations, along with a number of accommodating recipes. And while you are at it, stock up with your beloved nut butter. (Just pay attention to the Ingredients list and try to stray away from products containing added sugars and oils.)
3. Grains
From quinoa to couscous and all the rice in between, Costco overflows with nutritious whole grains. But as a pro tip, always take advantage of the Ingredients label and be sure to identify the whole grain intended to purchase. Prepare grain as instructed in bulk and pair with a protein source and colorful veggies for well-balanced meals to last you through a busy workweek.
4. Produce
Though the never ending, loaded aisles are easy to get mesmerized in, do not skip out on Costco's colorful produce section! There are numerous fresh and frozen fruits and veggies to choose from, including stalks of carrots, heads of romaine lettuce, frozen berries, bunches of bananas, and bags of apples. And thanks to The Krazy Coupon Lady, we now know "You could almost buy three pounds of spinach for the price of one pound at Walmart!"
5. Oils
Similar to nuts, pure oils may also come with a heavier price tag elsewhere. But by purchasing large bottles of olive and other oils at Costco, you can save at least a couple of dollars. Oh and not to mention, chef and cookbook author Samin Nasrot shares Costco carries one of the best olive oils!
6. Sauces and Stocks
Purchase sauces and stocks in bulk to prepare a number of meals, including tomato sauce for your spaghetti and meatballs and chicken stock for your soup. Not only are they quite versatile and inexpensive, but shelf-stable and sure to keep for an extended period of time.
7. Seasonings
Spice up your meal prep with herbs and seasonings! They play a large role in meal prep, as they can offer a variety of flavors to your dishes (without piling on unwanted calories) and lessen the risk of meal burnout. Tired of bland chicken? Sprinkle with cumin, chili, garlic, and cayenne powders for flavorful fajitas. Sick of ground beef and broccoli? Add Italian seasonings for a quick vacation to Italy (well, a flavor trip that is).
8. Eggs
According to this Costco Reader Find, a seven and a half dozen of large eggs is only $3.89, breaking down to just $0.52 per dozen and one of the best things to buy at Costco. Eggs are an excellent source of protein and healthy fats and versatile for meals and snacks – scramble up eggs for these breakfast burritos for an on-the-go breakfast or make hard-boiled eggs in bulk to eat as a snack and top onto salads.
9. Protein Powders
Though whole food sources are encouraged over supplements, protein powders can help fill in the nutritional gaps in times of need and ensure adequate protein intake. Costco continues its low prices in the supplement corner, including this Vega Protein. The Vega Protein at Costco is only $29.99 per 35.3-ounces, which may be priced equivalently to Amazon, but only provides 26.8 ounces.
10. Meal Prep Containers
Now that you have stocked up on nutritious foods, you are going to need some containers to disperse them into. Meal prep containers at Costco are durable yet inexpensive, including this 18-piece food storage set for less than $30.00!