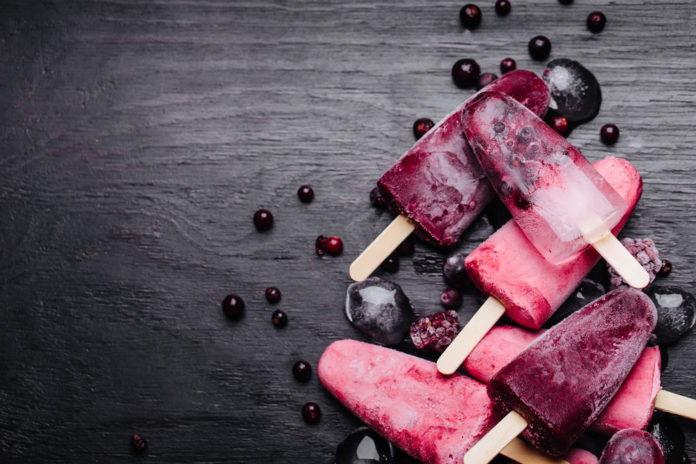 How to Make Winesicles
Although making winesicles is not exactly a science, the following guidelines will help assist in crafting the perfect summer treat!
The freezing point of wine depends on the alcohol content, as alcohol does not freeze solid like traditional water. To still obtain a frozen product, pair wine with a natural fruit juice, low-sugar beverage, or fruit purees. A light splash of water can also assist in their stabilization.
Pour mixture approximately ¾ of the way into popsicle molds, as liquid expands upon freezing and may cause them to overspill if poured all the way to the top. If you do not have molds, utilize Dixie cups and popsicle sticks.
When ready to enjoy, let winesicles thaw on the counter for at least two minutes to ease their release. Running the molds under warm water can also help wiggle the popsicles out, just stay cautious that they are not completely melting.
Winesicles do not need to come with a hefty price tag, as a $10.00 or less bottle can still guarantee a refreshing and satisfying product. So leave the most prized wines in the wineglass!
5 Delicious Winesicle Recipes
1. Peach Fuzz
Roasting the peaches amplifies the flavor and softens the texture in this roasted peach winesicle recipe. Although cool and refreshing, the peach winesicles will have you feeling warm and fuzzy on the inside!
2. Berry Red
Pinot noir is a red wine suggested to pair with a vast assortment of berries. Cool off this summer with a berry red winesicle, complimenting the red wine with blackberries! If desiring a different berry, feel free to swap out blackberries with blueberries or strawberries (or even a combination)!
3. Very Cherry
These cherry winesicles are nothing short of delectable. Using light coconut milk and chopped cherries, the wine popsicles are a creamy, sweet winesicle treat!
4. Riesling Pear Pops
On a hot summer day, nothing sounds better than a light, refreshing treat. So when that sun strikes with full force, these Riesling pear pops are sure to please!
5. Flower Power
Stop, smell, and eat the roses! (Well, kind of….) This champagne and flower popsicle recipe will grow and bud conversation!