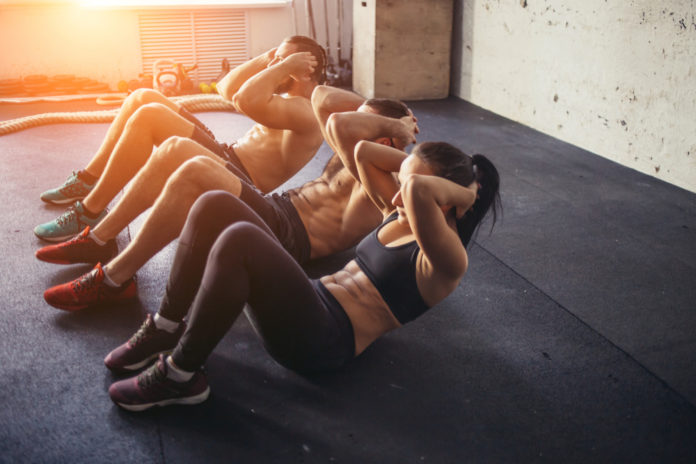 How to Get in Shape
1. Set Goals
Creating "SMART" goals is smart on your end, as getting too overzealous may cause burnout, frustration, and you to eventually throw in the towel. A SMART goal is specific, measurable, attainable, realistic, and timely and shown to be a highly effective approach to meet identified objectives.
2. Say Goodbye to Excuses
The common excuses of "I'm too busy to exercise!" or "Making healthy meals is too hard…" can be harshly translated into "I do not have time for my health." Say goodbye to excuses and leave them in your rearview mirror, as they are essentially the stop signs to meeting goals and must be detoured and overcome to drive towards optimal health.
3. Work Smarter, Not Harder
Prioritizing and preparing your day's tasks and responsibilities not only lessens stress, but helps keep the process of getting in shape running smoothly. Setting out morning exercise clothes, programming the coffee pot, having lunch packed and ready to go, and prepping meals for dinner are just a few ways to "work smarter, not harder!"
4. Do What You Love
If workouts feel like a chore, consistently tackling them may be highly unlikely… But one of the greatest aspects of exercise is the boundless ways to get active, granting the opportunity to explore numerous workouts. But whether you enjoy to run, dance, swim, hike, bike, skate, or all or in between, the American Heart Association advises individuals to complete a minimum 150 minutes of rigorous exercise per week. The inclusion of resistance training at least two times a week is also encouraged to stimulate muscle growth and increase metabolism.
5. Clean Up the Diet
From "Abs are made in the kitchen," to "Weight loss is 80 percent diet," the diet clichés actually bare much truth… Though exercise plays an integral part in health, research has shown diet is the main key to weight loss. Nutrition experts recommend limiting highly refined and processed foods laden in sugar and fat and incorporate more whole grains, fruits and veggies, lean proteins, healthy fats, and milk and dairy product. Along with consuming well-balanced meals, you should remain mindful of the portion and serving sizes consumed. If needing diet assistance, Balance delivers well-balanced meals straight to your doorstep!
6. Sleep to Health
Along with diet and exercise, sleep plays a major role in getting in shape. Sleep-deprived individuals not only increase their risk of consuming more calories (mostly from fat and carb-laden sources), but are less likely to tackle a workout. Adults are encouraged to sleep between seven to nine hours of sleep each night to optimize energy levels and stay on track with health goals.
7. Keep Calm and Carry On
Life throws curveballs and places speed bumps in the road when we least expect it. But rather than throwing in the towel during bouts of frustrations and hardships, keep calm and carry. While we all deserve time to heal ourselves, being stressed increases the risk of emotional eating and may lead to settling back into old, unhealthy habits. Try reacting to situations in a positive manner while implementing stress-relief techniques, including exercising, reading, or meditating.
8. Continue and Repeat the Steps
Most importantly, remember getting in shape is a continuous and ongoing process. Continue to set goals, say goodbye to excuses, and stay prepared, all while consuming a well-balanced diet, tackling regular exercise, achieving adequate sleep, and managing stress. Because ultimately, health is a journey… Not a destination!