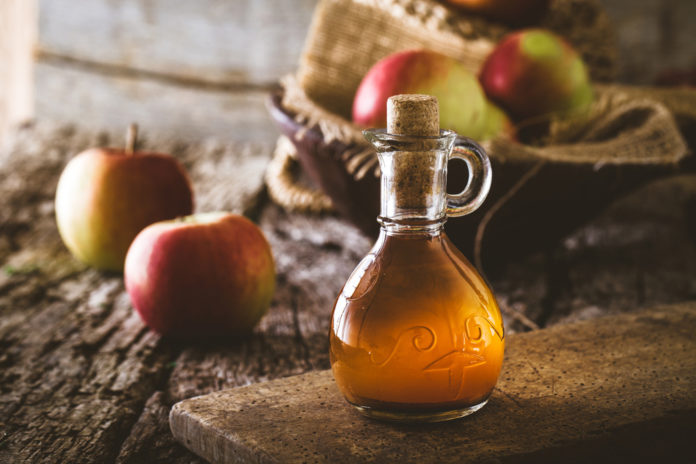 What Is Fire Cider?
Trademarked by Shire City Herbals, Fire Cider is claimed as "a spicy, sweet, and tangy apple cider vinegar and honey tonic infused with roots, fruits, and spices." It is presented as a tonic, which is created by steeping a top-quality, raw apple cider vinegar with certified organic garlic, onions, horseradish, ginger, oranges, lemons, and turmeric. After the flavors and nutrients have been immersed together, the solids are strained, and raw wildflower honey is added. The notorious Fire Cider is then poured into bottles until it is ordered and delivered to your doorstep or storefronts for consumer purchasing. But why should you introduce Fire Cider into your diet repertoire? Here are eight reasons why!
8 Reasons You Should Be Sipping on Fire Cider
1. Highly Nutritious
Produced from fresh, raw, and healthful ingredients, you better believe Fire Cider is nothing short of nutritious! Apple cider vinegar itself offers potassium, manganese, calcium, iron, magnesium, and phosphorous; and when you add the other ingredients, Fire Cider is chock-full with all the vitamins, minerals, antioxidants, etc. you can hope and imagine for. The branded Fire Cider is also certified organic, if you are into that sort of thing.
2. Supports Digestive Health
Fire Cider features the "mother," a component that forms in apple cider vinegar. The "mother" is compiled of proteins, enzymes, and prebiotics that are noted to be valuable in digestive health, mostly offering bowel regularity. Fire Cider may also help beat that pesky belly bloat.
3. And Upkeep's Health in General
It goes without saying Fire Cider can be highly beneficial to overall health and after learning it contains the notorious ACV and metabolism-boosting peppers, you may be wondering, "Does Fire Cider help with weight loss?" Simply put, Fire Cider may assist in weight loss and maintenance, particularly if swapping out sugary drinks and including it in a balanced diet. Also related to its ACV content, the tonic may play a role in diabetes management and heart disease prevention.
4. Natural Daily Boost
Rather than heading to the nearest coffee shop for your morning joe decorated with sugar, syrup, and cream, get a natural daily boost from Fire Cider. But really, it can add extra oomph in your day at any point, including during that midday slump or before hitting the gym. Along with walking with a little more pep in your step, Fire Cider can boost your immune system thanks to its antibacterial, antioxidant, anti-inflammatory potential.
5. Save the Environment
Or at least you can contribute… Fire Cider sources locally whenever possible and always from organic farmers. According to their official webpage, "We strive to be a good neighbor within our local and extended community, and a good steward of the earth." Oh, and not to mention the use of recyclable and reusable bottles…
6. Vegan-Friendly
While going vegan is a personal decision, those who embrace the lifestyle also have the opportunity to enjoy the nutritious tonic. "Our unsweetened Fire Cider is also an apple cider vinegar and spice tonic, but because it doesn't contain honey, it's suitable for vegans and those watching their intake of natural sugars." Now that's something vegans can salute to!
7. Versatile
As well as shooting it back as a straight shot, Fire Cider is just as tasty when mixed with seltzer, fruit juice, or tea. And if feeling extra adventurous, add to a hot toddy or bloody Mary. It can also offer an added punch to salad dressing, also including olive or coconut oil, Dijon mustard, salt, pepper, and herbs. The acidity of Fire Cider also makes it a valuable meat tenderizer and marinate, along with a flavorful addition to slurping back oysters. Find more culinary uses for Fire Cider at their official blog and recipe collection.
8. Food Preservation
While Fire Cider is not exactly advertised as a food preservative, it certainly could be. Apple cider vinegar has been a common practice for curing meats and may even reduce Salmonella contamination when conjointly controlled under temperature standards and protocols. That being said, Fire Cider may be a more natural approach in food preservation.