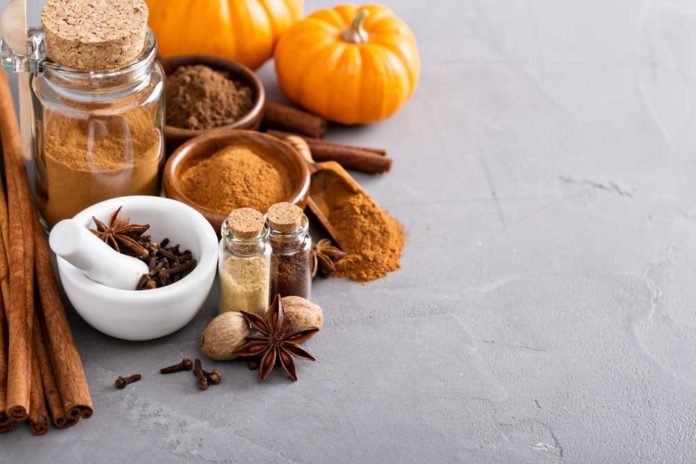 From pumpkin pie to the infamous pumpkin spiced latte, you probably thought you won over all of the pumpkin-inspired treats. But with pumpkin being its own food group each fall season, you may have accidentally bounced right over these pumpkin protein balls… And not only are they delicious, but are a mere 116 calories and sure to keep your health goals in the playing court!
Chocolate Chip Pumpkin Protein Balls
Nutrition Per One Pumpkin Ball
Yield: Approximately 15
Calories: 116
Protein: 7 grams
NET Carbohydrate: 12 grams
Ingredients:
1 ½ cups rolled oats, dry and uncooked
½ cup vanilla whey protein powder (about 2 scoops)
½ cup pumpkin puree
¼ cup pumpkin seeds
¼ cup natural peanut butter
¼ cup maple syrup
2 teaspoons pumpkin spice (learn how to make below!)
1 teaspoon vanilla extract
2 full-size graham crackers
2 tablespoons mini dark chocolate chips
Directions:
In a food processor, add rolled oats, protein powder, pumpkin puree and seeds, peanut butter, maple syrup, pumpkin spice, and vanilla extract.
Pulse until ingredients are well-incorporated. The mixture should be soft and not too sticky, as you should be able to roll into a ball. If the mixture sticks to your hands, feel free to add more oats, but remembering the oats will absorb some of the moisture as the mixture sets.
Add graham crackers and chocolate chips in a food processer, blending into a coarse chop, or approximately a couple pulses or seconds.
Roll mixture into approximately 15 balls and coat into the pumpkin seed and chocolate chip mixture.
Although they may be tempting, refrigerate for at least 20 minutes to set. Store any leftovers in an airtight container in the fridge.
How to Make Pumpkin Spice
Pumpkin spice is everything nice but it just got nicer… With just a few ingredients, you can prepare a simple and economical pumpkin spice mix in the comfort of your own home. Here are the basic ingredients and simple instructions:
In a small bowl, mix together 3 tablespoons ground cinnamon, 3 teaspoons of ground ginger, and 1 ½ teaspoons each of ground nutmeg, allspice, and cloves. (Also feel free to manipulate ratios on flavor preference. For instance, if not so fond of ground ginger, limit its use and enhance the spices of others.) Mix together and store in a small jar or spice container. Use the spice blend for the protein pumpkin balls above, an infamous PSL, pumpkin pie, yogurt, or whatever your pumpkin-loving heart desires!