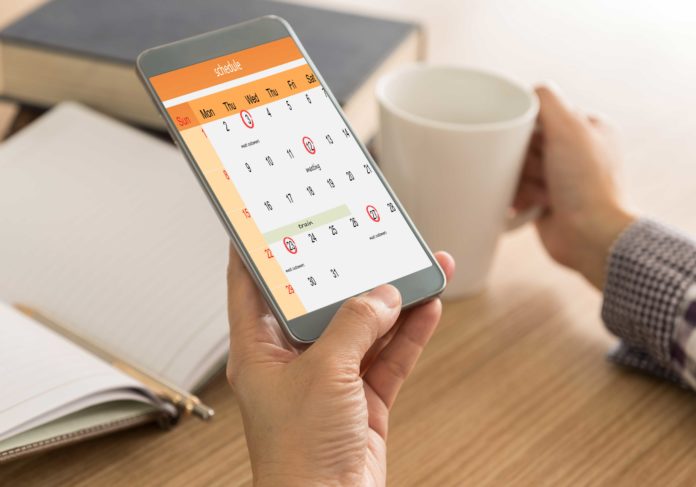 16 Free Food Days and Deals
National Pizza Day: February 9th
Though every day is National Pizza Day if you believe it is, February 9th officiates the day each year. Whether you enjoy St. Louis, Chicago, New York and every other style in between, pizza restaurants are slicing up freebies, including Domino's, Papa John's, and Pizza Hut.
Valentine's Day: February 14th
From celebrating with your loved one to happily alone, Valentine's Day is much more than a time to steal hearts… You can also hitch free food and deals at Boston Market, Starbucks, and Qdoba.
Tax Day: April
Taxes got you down? Freebies on Tax Day are subject to change but nonetheless sure to sore you back up! Score colorful sprinkled cookies at Great American Cookie, tropical shaved ice from Kona Ice, and discounted Big Bagel Bundles through Bruegger's Bagels.
Free Cone Day: April
Ben & Jerry's® favorite holiday is Free Cone Day because, "What other holiday lets you show up to the party uninvited, wearing anything you want, and still gives you a gift? That's right…no holiday ever." But can we blame them? Relish on a free cone regularly in April, no invite or costume needed!
Mother's Day: May
According to the National Restaurant Association, nearly half of Americans celebrate Mother's Day with restaurant meals. And some restaurants have taken notice and offer moms to eat free, or at least cheaply, including The Melting Pot, McCormick & Schmick's, Mimi's, T.G.I. Friday's, and Hooters (you read that right).
National Donut Day: First Friday in June
While you may be wondering if that fried dough is spelled doughnut or donut, the real questions are "Sprinkles or no sprinkles?" and "Filled or unfilled?" And thanks to the freebies at at Krispy Kreme, Dunkin Donuts, Tim Horton, and other donut shops local to your area, we simply donut care how it is spelled, just the fact we can observe their existence!
Father's Day: June
Honor the superman you know as "Dad" and give him a break from the grill. From BJ's Brewery, to Firehouse Subs, to Hotshots Sports Bar and Grill, here are common places to get free food on Father's Day.
Free Slurpee Day: July 11th
Sip up! Annually and understandably on July 11th (7/11), 7-11 is handing out a free Slurpee® to you and other Slurpee® fans!
Cow Appreciation Day: July
Started in 2005 by Chick-fil-A®, Cow Appreciation Day continues to mooove into our calendar's each year and score us free chicken. The catch? Redeemers must flaunt their cow attire on the designated day, which tends to fall in mid-July.
National Ice Cream Day: Third Sunday in July
There is no better way to celebrate National Ice Cream Day in the July heat than with scoopfuls of freebies and discounts, including from Baskin-Robbins, Dippin' Dots, McDonalds, and even PetSmart for your four-legged friend!
National Coffee Day: September 29th
Coffee lovers, rejoice! Along with checking with your local coffee shops, larger retailers are extremely likely to brew up some deals. Common participators include Starbucks, Dunkin Donuts, Krispy Kreme, and McDonald's.
Halloween: October 31st
Costume up and trick 'r treat at nearby restaurants! Chow down on a half-priced corn dog from Sonic, snag a free donut at Krispy Kreme, and scoop up a $1.31 ice cream at Baskin Robbins.  *Some offers only granted to kids*
National Sandwich Day: November 3rd
Each November 3rd, bite into National Sandwich Day deals from numerous contenders, including Subway, Schlotzsky's, Penn Station East Coast Subs, Jersey Mike's, and McCalister's Deli.
Veteran's Day: November 11th
Saluting current and former soldiers, numerous restaurants offer free meals, including Olive Garden, Denny's, Applebee's, and Golden Corral.
National Cookie Day: December 4th
Calling all cookie monsters! A baker's dozen of vendors are allowing you to put your hand in the cookie jar, supplying you with cookies from Insomnia Cookies, Hot Box Cookies, Hershey's, and Quiznos.
National Pancake Day: Changes Annually
Stack em up! IHOP began National Pancake Day in 2006, flipping out free pancakes in trade for a considered donation to support local communities. You can also snag discounted orders at Denny's, Waffle House, and other participating restaurants and diners.