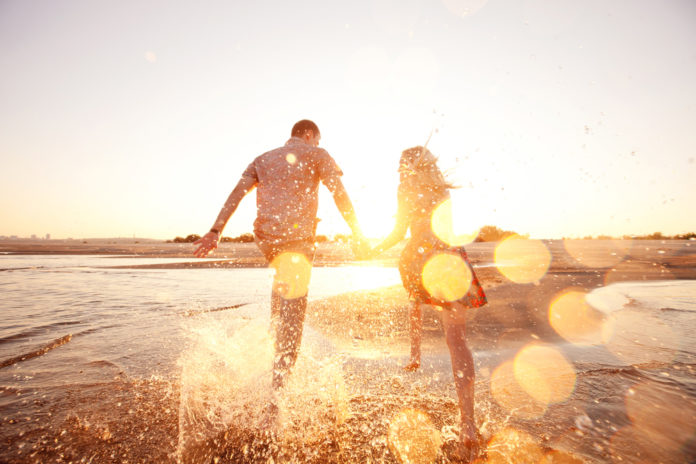 As you start to build memories together, the beginning stages of relationships tend to be filled with fun and adventure. The progression of a relationship may start adding more pressures, especially with demands from other life avenues. However, a youthful relationship can coexist in the presence of busy work schedules and additional responsibilities. Keep the spark alive on a day-to-day basis with these seven things happy couples do!
7 Things Happy and Healthy Couples Do Every Day
1. Compromise
Especially in the beginning, conjoining and harmonizing two separate lives into a healthy couple can be tough. However, it is imperative to embrace the concept of "give and take." Whether it be the color of new dish towels to the trip you plan to take together next year, consider individual preferences and try to agree on a middle ground.
2. Be Honest
Honesty is key in all relationships. And though speaking the truth may be weight-bearing in its initial upbringing, being honest upfront tends to end up more in your favor in the long-run. And not to mention, feelings are less likely to be hurt if you hear it from your partner rather than an outside source! The street does, though, work both ways – if your partner is honest with you, return the favor.
3. Communicate…Calmly
Communication is one of the most required pieces to a healthy, happy relationship. However, it is most effective when communicating in a calm manner, devoid of any yelling or even the silent treatment. It is extremely important to have open communication with one another, as building up frustrations can ultimately spark and fire up unnecessary, aggressive fights. Additionally, try keeping important conversations cleared from text message threads and stick to face-to-face discussions.
4. Listen with Intention and Attention
Communicating goes well beyond spilling out words to form sentences, but also grasping those spoken concepts through your ears and comprehending them within your mind. It is critical to listen to your partner with intent, even if it is to hear them rant about a tough day at the office. Being "that person" your partner turns to offers so much value and respect between one another.
5. Spend Time Together
With varying work schedules, spending time together may be an obstacle. However, it is extremely valuable to spend and make time for one another, even if it is exercising or enjoying a morning cup of coffee before heading separately to work. Additionally, attempt to negotiate and agree on a new hobby together! Building and expanding on a venture can create everlasting memories. More detailed things couples can do together include:
Cooking. Remember that meal you both enjoyed at a local restaurant? Try recreating it! Also take turns preparing one another's favorite meals and make it a point to create the dish together from start to finish – both fetch the groceries and both wash the dishes. Additionally, enjoy the meal and each other's company without paying attention to cellphones or the television!
Watching A Movie. Following a nice meal, head to the theatre and compromise on a movie to see. And on a rainy afternoon, recreate the living room into a movie palace. Pack all the pillows and blankets near the television, pop some popcorn and other snacks, and cozy up with a movie or a few!
Partaking in Seasonal Activities. Weather and holidays generally manipulate the things happy couples do together. However, embrace the seasons and partake in associated activities. If the climate is warm, go hiking or canoeing in an unexplored area and if the weather is chilled during the holidays, go ice skating, drive through and view Christmas lights, and grab hot cocoa.
Reliving Childhood. Let one another build a visual of each other's childhood. Highlight on traditions or share memories of the past, involving favorite locations, hobbies, or games. Whether it be to a Nerf gun war or playing arcade games, embrace and share the beloved reminiscences of your partner!
6. Have Separate Personal Time
In addition to things happy couples do, continue to do things you enjoy doing as well. Though spending time together together strengthens your bond between each other, too much time can actually weaken its strength. Constantly being in one another's "bubble" can surface feelings of being smothered and suffocated. And though dedicating yourself to your partner is commendable, committing time to yourself is encouraged to continue fostering and nurturing your own self-worth.
7. Support One Another
While happy couples generally grow and flourish together, each person has their own set of personal preferences, hobbies, and views. So instead of trying to change each other, learn to support one another. Instead of adding pressure to your partner during a stressful work season, be the voice of reason on powering them through it. Show your support by simple gestures, including sending them off with coffee, packing their lunch, or mailing them an unexpected "thinking of you" card.