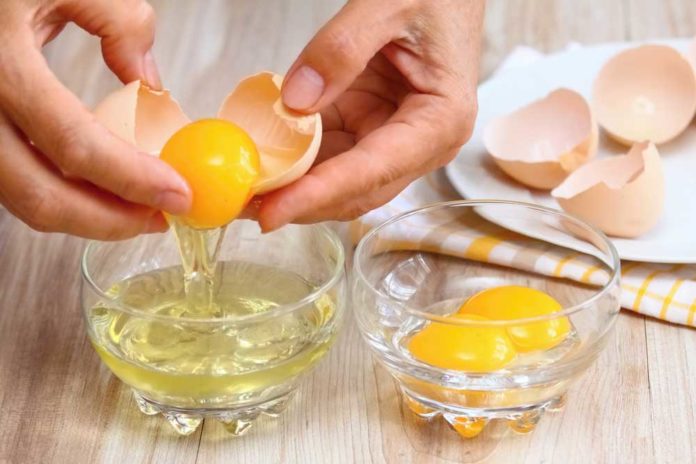 To some, the kitchen is an unknown territory. With such diversity in cooking techniques, knowing how to assemble foods with various appliances may be slightly intimidating. But rather than jumping right into the questionable handheld pasta maker or even boiling a lobster, start with these eight cooking basics and techniques!
Cooking Basics 101
1. How to Make Eggs
The concern of cholesterol scared many away from eggs, though current evidence suggests their intake may not be harmful as previously thought. Eggs are an excellent breakfast option, as they offer protein, healthy fat, and fat-soluble vitamins all for approximately 70 calories per egg. Including scrambled, hard and soft-boiled, and steamed, find out how to make the vast assortment of egg styles here.
2. How to Blend a Smoothie
Most people have a preconceived notion all smoothies are healthy, though some may be leaving you still hungry and less than fulfilled following its intake. Reason being is related to its high sugar content, even if. Balance natural sweetness, protein, and nutrients for the ultimate healthful smoothie, further detailed here.
3. How to Bake Chicken.
Chicken is a mainstay of healthful meals, as it embraces and compliments a wide variety of flavors. Learn how to bake chicken here and pair it with roasted veggies (see #4 right below), create chicken tacos, top salad greens, and any other way you desire!
4. How to Roast Veggies.
Although veggies in all forms offer nutrients, knowing how to roast them can amplify their flavor, compliment a variety of dishes, or even stand on their own. Learn how to roast any vegetable here.
5. How to Spice Up Dishes.
Most people generalize salt only offers flavor to foods. However, spicing up dishes with herbs and seasonings not only reduces sodium intake, but enriches flavor profiles. Experiment with various seasonings, including these spices and herbs for health!
6. How to Make a Vinaigrette.
Like smoothies, salads are automated as healthy. Even after chopping and prepping fresh veggies and topping it with the baked chicken detailed above, it then becomes nothing more than fat and sugar after drenching those precious greens in dressing. A vinaigrette not only offers flavor, but provides healthy fats. Make salads healthy again by crafting this simple, healthful vinaigrette recipe.
7. How to Flash Freeze Foods.
Freezing foods is essentially a component of meal prepping, as the practice helps individuals portion out appropriate serving sizes for use as needed. Flash freezing also helps eliminate food waste by giving soon-to-be expiring and spoiling foods a second chance at life. Here is a comprehensive guide to flash freezing, including supplies needed and what foods should and should not be flash frozen.
8. How to Use a Crockpot.
Utilizing a crockpot is a mindless cooking technique, as its use takes care of most of the effort. Crockpots require minimal labor on your end, but offers maximum flavor to a multitude of meals. So dust off the crockpot and put it to work with these healthy crockpot recipes!