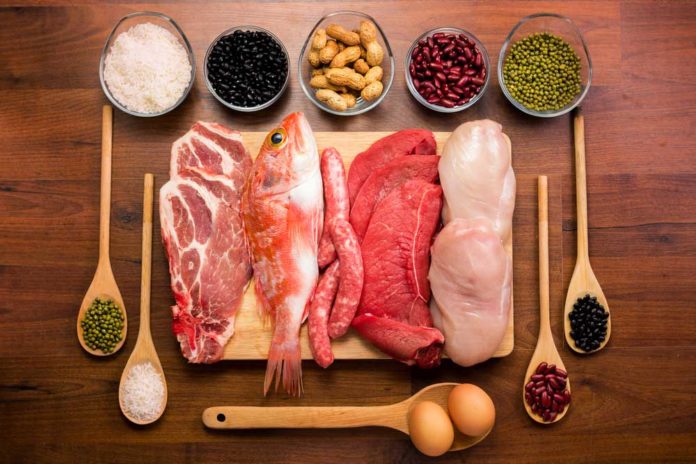 Calorie counting is one of the most utilized tools to track the amount of food consumed each day. However, doing so is generally a rough draft of what a diet should entail, with further consideration going into the paragraphs that fills it. A well-bodied piece harnesses the three macronutrients, carbohydrate, protein, and fat, though quantity and quality of each deserves honest thought. So if you are wondering "How much protein do I need?" Balance by bistroMD is tenderizing the meaty question.
How Much Protein Do You Need?
Firstly, the body yearns for and requires protein not only to promote lean body mass, but plays significant roles in cell integrity and communication, hormone production, and immune protection.
The macronutrient is also significant in the production of enzymes, proteins that help facilitate chemical reactions such as muscle contractions and nerve impulses; insulin, a protein hormone critical in the maintenance and control of blood sugar regulation; and antibodies, a key component in the immune system that helps the body fight against foreign invaders that could trigger inflammation and infection.
To obtain such benefits and maintain an efficient physiological system, adults are encouraged to consume at least 10 to 35 percent of total daily calories from protein sources. Furthermore, the dietary reference intake (DRI) for protein is 0.8 grams of protein per kilogram (g/kg) of body weight, which amounts to at least 56 and 46 grams per day for men and women, respectively. However, additional protein needs should be accounted for and considered:
Pregnancy and Breastfeeding
For fetal growth and milk production, pregnant and breastfeeding women are encouraged to achieve protein intake based on a minimum of a 1.1 g/kg factor.
Advancing Age
Protein is tremendously stressed in the senior population for numerous reasons, including maintaining muscle strength, boosting the immune system, and healing wounds. At minimum, senior women should aim for 45 grams of protein per day while men aim for 60 grams.
Activity Level
Athletes and active individuals generally require increased caloric and protein needs for muscle repair and growth. In general, individuals who are physically active should consume an approximate 1.2 g/kg. If desiring specific health goals, a dietitian can help determine your protein needs.
Health Status
There are health conditions that may discourage a high-protein diet, including chronic kidney disease. Check with your doctor if managing a chronic disease for specific dietary and protein recommendations.
Meat-ing the Protein Recommendations
Instead of choosing bacon, hot dogs, other processed meats, opt for the following lean meats and fish to reduce unwanted fat, salt, and additional preservatives:
Lean animal meat, including poultry and beef, supplies 21 grams of protein per 3-ounces.
One standard can of tuna provides 25 grams of protein.
A 3-ounce serving of shrimp offers 19 grams.
Scrambled, sunny side up, or hardboiled, eating an egg provides an approximate 6 grams.
Milk and dairy products are rich sources of protein and calcium. Although research suggests consuming full-fat and whole products may not be as concerning as once believed, individuals watching calorie intake may benefit from choosing "low-fat" or "fat-free."
An 8-ounce cup of dairy milk supplies 8 grams of protein.
Going Greek with yogurt supplies 15 grams for a typical 5.3-ounce container. Ditching flavored products can dramatically cut down sugar content.
For a ½ cup serving, cottage cheese offers approximately 13 grams of protein.
If following a vegetarian or vegan lifestyle, plant-based proteins are valuable meat alternatives and include the following:
A ½ cup serving of black beans for 19 grams of protein.
Per cup, cooked quinoa offers 8 grams.
One cup of tempeh supplies 31 grams of protein, while its soy-based relative (known as tofu) offers 20.
Two tablespoons of peanut butter contains 8 grams of protein.
A ½ cup of boiled lentils offers 9 grams.