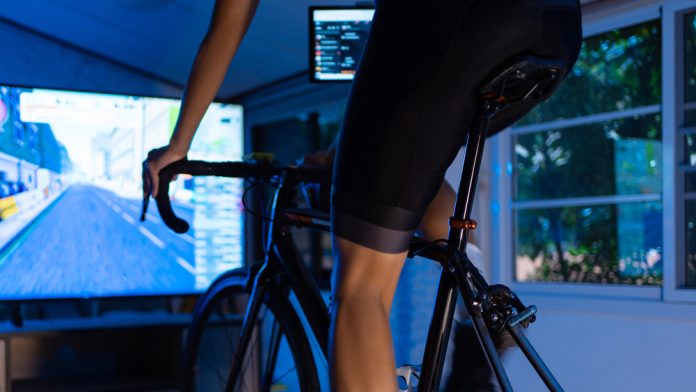 Did you know that the Chinese zodiac for the year 2023 is the rabbit? In Chinese culture, the rabbit is a symbol of longevity, peace, and prosperity (values most people are pursuing). What better time than now to tune into the lifestyle trends of 2023?
Read on to learn about the top lifestyle predictions for this year.
*Disclaimer: Some products are included as examples and please know we are not affiliated with these brands. We recommend purchasing and using any products at your own discretion. 
10 Lifestyle Trends of 2023
With the ever-constant flow of information these days, you may be wondering what's truly trending coming into the new year. "Lifestyle changes" are often suggested by doctors and health experts, but remain elusive advice for many.
The following lifestyle topics will likely be trending this year. You'll hear about them in casual conversations and see them in TikTok videos.
Look forward to these lifestyle trends, and see which ones resonate with you as you make New Year's resolutions.
1. DIY Beauty
No longer are people feeling the need to make their way to the beauty counter at big department stores. Less is more when it comes to the more recent minimalist approach. Skincare aficionados are embracing the simplicity of at-home routines.
Everyone from amateurs to experts is finding the routine that's right for them, complete with simple steps that can be replicated each day. Like most trends this year, skin solutions are becoming more personalized and accessible. That means pairing ingredients you can find in your pantry with top-notch nutrition for your skin (i.e. vitamin C serums and targeted supplements).
2. Screen-Free Self-Care
Strategies in self-care have continued to trend. With a big benefit being improved mental health, even Gen Z is getting serious about making strides. Many people, both young and old, are seeing the benefits of a "digital detox" (taking time away from social media and devices with screens).
In fact, these benefits are backed by research. Blue light is being blamed for sleep problems, headaches, and more. Warmer tones and screen-free zones are making time away from your phone more popular.
Don't know where to start? Try putting your phone on "do not disturb" to reduce distractions. Alternatively, replace mindless scrolling with the mindful activities of a digital detox workbook.
3. Telehealth & Technology Take Center Stage
Telehealth and other forms of technology are making it easier to access the level of health that you need. For example, options like BetterHelp place a licensed professional at your fingertips. With healthcare practices embracing messaging platforms and digital avenues, there will ultimately be less of a strain on ERs and first responders in the wake of a post-pandemic world.
Wearable watches and similar technologies also make accessing important metrics easy and increasingly inclusive. Technologies like the Ōura smart ring are small, streamlined, straightforward devices that may help you track everything from sleep to the onset of sickness.
In essence, smart devices are finding their proper place in the health industry and making wellness way more personalized. Telehealth portals and wearable devices are making health management much easier to access, for both patients and physicians.
4. Eating Dinner Earlier
The geriatric group isn't the only demographic that's diving into dinner early. According to experts, eating dinner earlier may be a wellness tactic that primes the body for weight loss.
Additionally, eating early may mean smoother digestion and a better night's sleep. Be sure your meal contains plenty of protein, dietary fiber, and healthy fats. This will keep the late-night cravings at bay.
5. Appetite For Upcycling
Upcycling has made its way onto trend prediction lists for the last several years, and it isn't going away anytime soon. Services like Misfits Market make reducing food waste trendy by making use of "ugly" foods.
An upcycling trend becoming more popular this year, thanks to social media, is making leftovers gourmet. From the Netflix show Best Leftovers Ever! to TikTok duo Jet and Susur, cooking with leftovers is becoming even better than the original meal.
6. Workouts With Lower Intensity
Gone are the days of ultra-intense workouts. Reports are showing that smaller "doses" of movement are more effective for the average person. In fact, research supports that avoiding inactivity may be a more effective motivator than overcommitting to and obsessing about exercise.
While cardio used to trend among older demographics (60 years and older), millennials are also gravitating towards a more balanced workout regimen. Not solely focused on strength anymore, young people are utilizing seated workouts and "hot girl walks." In other words, people are prioritizing regular movement over high-intensity workouts.
7. Immersive Virtual Reality Experiences
With scenic bike rides from around the world available at the touch of a screen, it's no wonder people are purchasing personal workout systems for their homes.
Reminiscent of the Wii Fit craze, virtual reality exercise applications are also gaining in popularity. Gamifying the fitness industry has allowed people to reach personal peaks from the comfort of home.
Don't let the Metaverse intimidate you. There's a place for everyone, from gamers to meditators.
8. Temperature-Based Therapies
Hot and cold therapies will gain even more traction heading into 2023. From migraine relief caps to cryotherapy, hot and cold therapies are being used among young and old for daily aches and pains.
Luckily, options are available at almost any price point, including:
Cold plunges and ice baths
Cooling sprays, rubs, and roll-ons (i.e. Biofreeze)
Frozen gel packs
Hot tubs
Portable or at-home saunas tents/spas
Sauna blankets
9. Getting Back To Groups
Coming out of almost two full, pandemic-centered years, people are eager to meet up in person again. Even in the midst of the pandemic, options like Peloton classes allowed users to join together in groups for live classes. Now more than ever, people are realizing the health (especially mental health) benefits of connecting and socializing with groups in their community.
Boutique fitness studios are also re-emerging. With the help of technology, people can participate in shared playlists or artist-themed workouts (i.e. a 20-minute Tabata to Ariana Grande's greatest hits). It's never been easier to connect with like-minded people, thanks to technology.
Influencers have also kicked off community events, with beauty-based events like makeup classes taking the lead. COVID kickstarted a renewed concern about health, and seeing experts speak up close can help provide a sense of connection to a higher level of wellness.
10. Streamlined Routines & More Meaningful Travel
Simplicity will reign during 2023. People are tending towards a more minimalist approach after the abundant Pinterest-crazed styles of the 2010s. Everything from home styles to office desks will become clutter-free for streamlined routines.
What about time away from home or the office? That's become more straightforward, too. The trips of 2023 are trending towards seclusion and spirituality, meaning people are taking true leisure time to improve mental health and wellness.
While working from home has helped facilitate more exotic work locations, boundaries will become more than a buzzword in 2023 as people intentionally unplug.
Looking Towards Lifestyle Trends of 2023
Technology plays a crucial role in upcoming trends. From wearable wellness watches to exercising in the metaverse, making changes in your lifestyle has never been easier than now. Options like upcycling foods or hot and cold therapies make ancient-day wisdom into modern-day marvels.