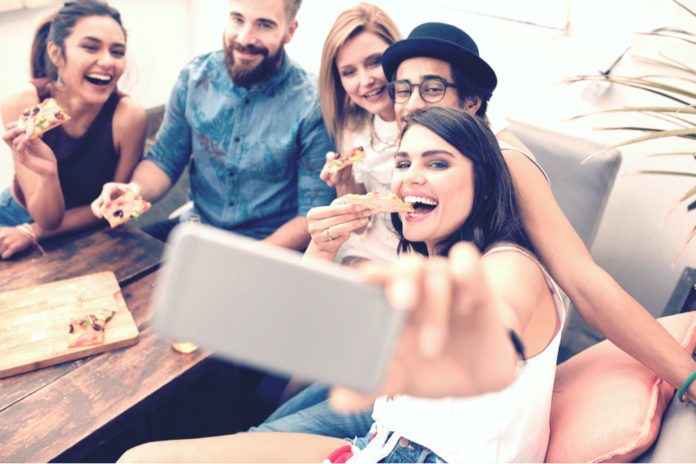 "Millennial: A person born in the 1980s or 1990s," defined by Merriam-Webster. They namely grew up doing the Millennium period and are also known as Generation Y.
According to a Meet the Millennials report, the rapid change during the Millenium shaped the Millennials. Some innate DNA characteristics of this generation include tech-savvy, curious, and all-accepting. They also have a hunger and advocate for transparency, sustainability, convenience, and self-care.
A Focus on Millennial Health & Wellness Trends
Qualities of millennials have driven their unique and innovative wellness trends. And namely, millennials are also known as the Wellness Generation. Ironically, though, the health of the millennials may be inferior to what it was to their older generations.
Find out the common wellness trends of millennials, their current health status, and how to change future health for the better.
Health and Wellness Trends
From CBD oil-infused everything to avocado toast, millennials pave the way for innovative food, health, and wellness trends.
Common themes of trends likewise include the desire for food transparency, convenience, and self-care opportunities.
1. Millennials want food transparency.
Millennials want to know what is in their food, including the story behind responsibly-sourced ingredients. This especially serves true regarding meat and seafood products that have adopted animal welfare standards.
2. Millennials like eco-friendly options.
With their hunger for sustainability and reducing carbon footprints, millennials want eco-friendly options. The push leads to more organic foods free of GMOs and plant-based options.
3. Millennials desire convenient options.
Thanks to technology advancing, convenient workout apps and meal delivery services continue to evolve. Also interested in healthy eating and specialty diets, millennials willingly pay extra for ready-made meals using high-quality ingredients.
4. Millennials believe in self-care.
Despite the longstanding history of self-care, its promotion and growth can be thanked by millennials. They often commit to improving physical and mental health and spend more on self-care strategies compared to older age groups.
5. Millennials socially share their picture-perfect experiences.
Millennials are the most digitally-connected generation. They enjoy sharing their experiences through a camera lens and social media handles. Given that, millennials want food products and their wellness ventures to be picture-perfect and #instaworthy.
Health Conditions Impacting Millennials
Despite being known as the "Wellness Generation," gathered information about their health questions just how healthy they are.
A Blue Cross Blue Shield (BCBS) report identified the top 10 leading health conditions affecting millennials. These included:
1. Major depression
2. Substance use disorder
3. Alcohol use disorder
4. Hypertension
5. Hyperactivity
6. Psychotic conditions
7. Crohn's disease/Ulcerative colitis
8. High cholesterol
9. Tobacco use disorder
10. Type 2 diabetes
Sticking and startling points of this data further detailed:
• Behavioral health conditions impact Millenial health more than the national population.
• Prevalence rates for nearly all 10 conditions increased from 2014 to 2017.
• Major depression, hyperactivity, and type 2 diabetes had the largest growth during the timespan.
• The major decline in health begins around age 27.
• Members of Gen Y are less healthy than Gen Xers were at the same age.
Millennial Healthcare
Healthcare is essentially an organized medical network to diagnose and manage disease, illness, or other physical and mental ailments. Traditionally, this involved a primary care doctor and specialty professionals as needed.
However, millennials are shaking up what healthcare means in modern-day. According to The Health Care Blog, millennials want a simple and accessible healthcare system built with a focus on health. More specific attributes of such traits include:
• Health-focused: More specifically, a system that pays for a blend of mind-body therapies, embraces healthy food, among several holistic services they value. Besides, millennials tend to make their own decisions related to health, especially with an internet search. This is instead of letting decisions lie in the hands of a doctor, which could take weeks to land an appointment.
• Simple: Simply local and reasonable is the name of the game for millennials. They want healthcare with reasonable payments and seamless experiences, including transparent treatments grounded on technology. This includes, but not limited to, telehealth and online billing.
• Accessible: Millennials believe healthcare is a right, not a privilege. They also want ownership of their records, coordinated services, and a solution for health insurance.
Speaking of health insurance, Transamerica Center for Health Studies® reports millennials are more likely to be uninsured compared to other generations. Older millennials are more like to be insured than younger generation millennials as well. This is mostly due to affordability and their prioritization of preventive healthcare.
In fact, millennials take advantage of offered insurance and preventative health programs at work. Such programs align with wellness trends they value, including healthy food options and individual mental and physical health tracking. Mindfulness, meditation, yoga, and relaxation training are often used as well.
Ironically, a majority of millennials rating their health as good and even excellent. So, why aren't the numbers matching up in terms of current health status?
Improving the Health of Millennials
Many factors are likely at the root of these flourishing statistics. Some hypotheses on why millennial health is taking a toll include their ongoing screentime and poor sleeping habits.
What's more, research shows all of these factors can lead to weight gain, heart disease, depression. And, not-so-coincidentally, these are dominating conditions of this generation. Without improvement, the poor health of this generation could decrease the quality of life while shocking the economy.
To bridge this gap, the Independence Blue Cross collabed with BCBSA to offer nationwide millennial health listening tours. Health goers hope to answer, "How can we improve the health of millennials?" and apply positive change into the health system. Takeaway lessons and themes include:
• Meeting them where they are, especially granting access to health records.
• Addressing their mental and physical needs to satisfy a holistic approach.
• Creating a welcoming, all-inclusive environment.
• Evolving the workplace that supports wellness programs.
As health enthusiasts and innovators push for effective programs and changes, we can only hope millennials continue gifting us with their food magic. #avocadotoast