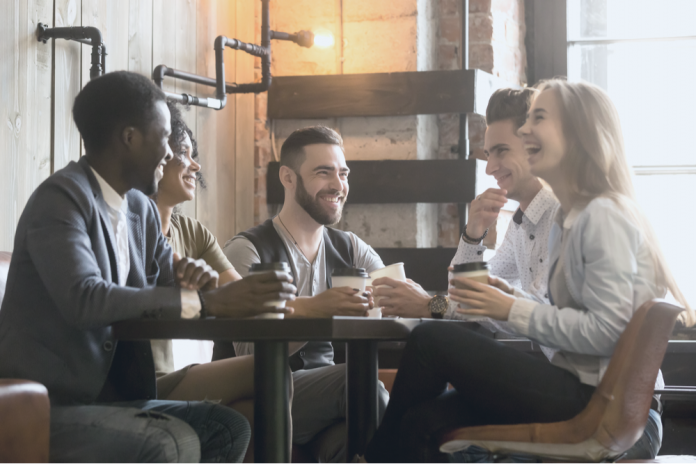 Millennials have been trying to keep up with health trends, even though Gen Z is threatening to upstage them. From Millennial lifestyle trends to millennial insurance trends, millennial trends are taking over the internet.
Which ones hold some truth for health and wellness? Read on to find out which Millennial trend for 2022 is sticking around.
Millennial Health Statistics
Before beginning a deep dive into Millennial health trends, it helps to know exactly what comprises this generational group. The term "Millennials" refers to anyone born between the years 1981 and 1996.
When looking at Millennial health and wellness by the numbers, one can learn a lot about this unique generation. For example, take a look at these numbers:
20% – the percentage of Millennials who increase exercise when stressed
21% – the percentage of Millennials who slept at least 6 hours a night
35% – the percentage of Millennials who visited a mental health professional
What do these numbers say? First, it looks like Millennials are concerned with mental health and are taking matters into their own hands by owning healthy coping methods. Exercising when stressed can be a great way to release negative energy.
Secondly, Millennials are getting more sleep. Just under 10% of millennials have been diagnosed with high blood pressure. Poor sleep can lead to fatal complications related to conditions like high blood pressure, diabetes, heart attack or failure, and stroke.
Beyond that, poor sleep can be linked to poor stress management, obesity, depression, impaired immunity, lower sex drive, and even changes in appearance (i.e. wrinkles, dark circles under the eyes). Luckily, Millennials seem to be valuing their sleep more and more.
Millennial Insurance Trends
About 16% of Millennials have no health insurance, yet the leading cause of death for millennials aged 25 to 29 years is accidents. While the majority of millennials consider themselves to be in good health, a major decline in health generally begins at age 27.
Depression seems to have the highest impact, and its prevalence is increasing. It is closely followed by substance and alcohol abuse disorder. Of the top 10 conditions that affect and impact Millennials, six have to do with mental or emotional health and well-being. 
Millennial Health And Wellness
Although Millennials are making progress in some areas, trends indicate that they are actually less healthy than the generation before them (Gen X). Overall, this suggests that an emergency exists in the healthcare community for better resources.
Healthcare that acknowledges the "trending topics" of the day may have a better chance of resonating with a Millennial audience. Here are some major millennial topics to look forward to in 2022.
Immune Health
With the recent hit of the COVID-19 pandemic rocking reality, there is no doubt that immune health has come to the forefront of Millennials' minds. Over half the US population reports being more concerned about health and wellness due to a desire to strengthen their immune system. 
Intellectual Wellness
Regarded as an asset, Millennials are fostering intellectual wellness as an emerging dimension of health. Holistic routines include intellectual wellbeing as part of the program by encouraging creativity and stimulating activities.
For example, pottery, painting, and multi-sensory stimulation all count as intellectual experiences.
Millennial Mental Health
As mentioned above, Millennials are looking into their mental health now more than ever before. Nearly half of Americans are focused on general health and wellbeing primarily due to stress, and millennials account for the most stressed generational group.
Millennial Lifestyle Trends
Keeping up with trends can feel challenging, so here is a list of the top topics to be on the lookout for in 2022.
Hybrid Healthcare
Traditional healthcare models can sometimes make patients feel like machines coming in for a tune-up. More modern models of healthcare are patient-centered, with providers offering hybrid or blended forms of service to meet needs. Telehealth and video resources are becoming the standard of care in many states.
Along with telehealth, prescription-by-mail is becoming more standard. In the recent pandemic, providers were able to cater to diverse health needs by widening access to healthcare using mail medication services.
Millennial Women's Health
Women are taking charge of their health in 2022. Females are taking a special interest in immune health (even more than men according to reports), looking into red light therapy, IV vitamin drips, and other detox programs.
Beauty programs are also helping more women feel more confident. Facial exercises (for men and women) are helping faces feel toned and structured. On the other end, pelvic floor exercises are helping women prevent unpleasant muscle dysfunction, especially after birth.
Millennials, Medical Cannabis, and Psychedelics
Research reports that about 11% of Millennials are regularly using medical cannabis, and that number is rising. Microdosing and psychedelics are also becoming more mainstream in the mental health realm.
These substances are still stigmatized, but science is beginning to back them as valid forms of treatment. In other words, they are no longer just seen as "party drugs". Mushrooms, herbs, and other ancient plants are being welcomed for their mild to moderate psychoactive and potentially healing properties.
Sexual Wellness
Sex is no longer a taboo topic. Millennials are speaking more openly about sexual health in order to have an increasingly empowered experience. From sex therapy to coaching, about a third of Americans on average are seeking more information, services, and resources to improve their sex life.
Sperm health has also "entered the chat", as millennials may say. Women have long been saddled with sexual responsibility. Now, men are taking charge of the sexual health conversation by asking questions about reproductive responsibility.
Making Leaps In Mental Health
Mental health is beginning to be more integrated into beauty, exercise, and other services. Movement is being encouraged as one of the top stress relievers, as exercise can help mediate both the physical and mental effects of stress on the body.
Yoga and acupuncture are rated as some of the top wellness routines for Millennials. Even businesses are taking note. Employers are holding mental health in high regard, encouraging workers to take breaks and even days off to support emotional wellness in everyday life.
A Final Word On What's Fresh With Millennials
Millennials are a force of nature, especially headed into 2022. They are right alongside Gen Z as they ask for improved health and wellness resources, especially when it comes to mental health.
There are many exciting topics to tune into as the new year welcomes wellness goals for Millennials, Gen Zs, and other generations alike.
References:
Badzioch M. 7 Wellness Trends to Watch in 2022. Mindbody Business. https://www.mindbodyonline.com/business/education/blog/7-wellness-trends-watch-2022. 
The Health of Millennials. Blue Cross Blue Shield Association. Published April 24, 2019. https://www.bcbs.com/the-health-of-america/reports/the-health-of-millennials.
Here's What Happens When You Don't Get Enough Sleep (And How Much You Really Need a Night). Cleveland Clinic. Published June 16, 2020. https://health.clevelandclinic.org/happens-body-dont-get-enough-sleep/. 
Elfein J. Millennials and health – Statistics & Facts. Statista. Published October 21, 2021. https://www.statista.com/topics/3931/millennials-and-health-in-the-us/#topicHeader__wrapper.
Wellness Trends 2022. Well+Good. https://www.wellandgood.com/fitness-wellness-trends/.