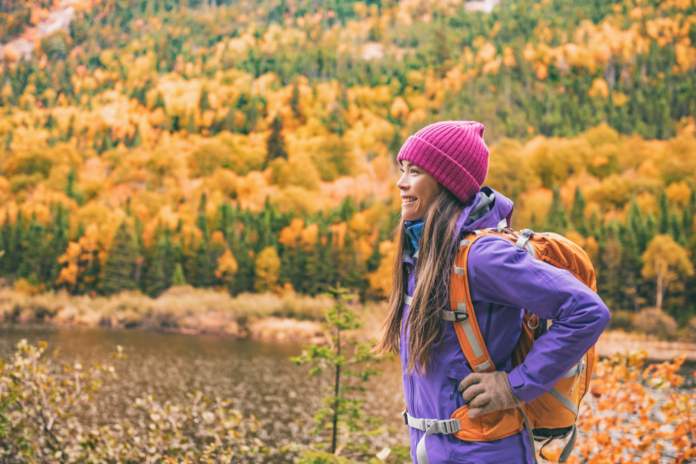 Outdoor Adventures in Your Region
Based on the map provided by National Geographic, the following outdoor adventures in your state are divided by regions. From the west to the northeast, you do not want to miss out!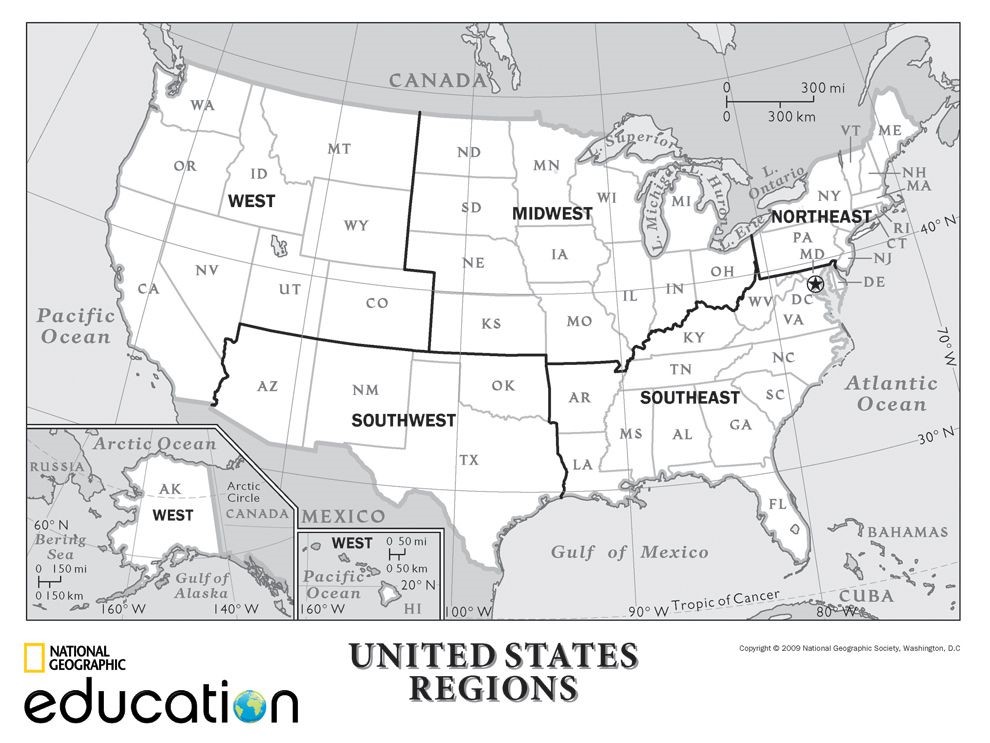 West
Alaska
Recognized for its blistering cold winters, Alaska features some of the world's most unique adventures, including air trekking in Homer and hot springing in no other than Chena Hot Springs!
California
Cali is well-known for its active lifestyle and Visit California proves just that! Explore California's outdoor playgrounds at Redwood and Yosemite National Parks, give surfing a shot, or rollerblade on the boardwalk!
Colorado
Whether in the form of skis or snowboards, get active in Colorado by hitting the slopes! Other outdoor activities in Colorado include backpacking in the Weminuche Wilderness, road biking on Mount Evans, and kayaking in Glenwood Canyon.
Hawaii
Getting active in Hawaii flashes gorgeous views, whether it be hiking Diamond Head, canoeing in Wailua River, or snorkeling in Turtle Canyon. Say "Aloha!" to some of the best outdoor activities Hawaii has to offer.
Idaho
From visiting the animals at the zoo to biking on the Hiawatha Mountain Bike Trail, there are numerous ways to enjoy outdoor adventures in Idaho.
Montana
The beauty of MT poses boundless opportunities to get out in nature, including watching wildlife, hiking and backpacking, kayaking, biking, and rock climbing. Explore and plan your outdoor adventure in Montana here.
Nevada
Getting active in Nevada is much more than exercising your hand of cards at the casino… The top 10 outdoor activities in Nevada consist of caving beneath the Great Basin, walking on the moon at Lunar Crater, and paddleboarding at Lake Tahoe.
Oregon
Home of the Nike World Headquarters, of course Oregon is an active state! From a beginner's and relaxing float on The Willamette River to dog sledding on Mt. Bachelor, find Oregon's 12 best outdoor activities and just where to find them here.
Utah
Including Zion National Park and Little Cottonwood Canyon, Utah is a rock climber's dream! But if not into rock climbing, find boundless alternatives here, including hiking at one of the national or state parks or kayaking at Lake Powell.
Washington
Despite the rainy days in Seattle, the state of Washington grants numerous ways to have an outdoor adventure, including urban or wilderness paddling and hiking or biking experience.
Wyoming
Why explore Wyoming? From awaiting adventures at Yellowstone National Park, Grand Teton National Park, and Devils Tower National Monument, offering the opportunities to sightsee, hike, soak in a hot spring, and watch wildlife… That's WY!
Southwest
Arizona
Whether hiking the Havasu Canyon trail, mountain biking in Prescott, or whitewater rafting the Colorado River through the Grand Canyon, Arizona offers some pretty rad adventures!
New Mexico
New Mexico features some pretty unique trails, including culinary, film, architecture, and scenic trails! Find trails near you here.
Oklahoma
You will be traveling more than OK with these Oklahoma outdoor adventures! Get active and go boulder hopping or spelunking, hike to Oklahoma's tallest point, or discover an underwater world.
Texas
It is well-known "Everything is bigger in Texas!" But what people may not know about the Lone Star State lies in its mountain ranges in West Texas and crystal clear waters of Hill Crest. Discover the state's outdoor gems here.
Midwest
Illinois
Beyond the business of the Windy City, Illinois features some picture-worthy views of nature! Visiting Shawnee National Park, Starved Rock State Park, or Great River Trail are just a view places to get active – find more information and options here!
Indiana
From Pokagon and Indiana State Parks to the Indianapolis Cultural Trail, you do not want to miss out on these 11 unbelievable spots for adventure in Indiana!
Iowa
Aside from its green fields, Iowa features bluffs alongside the Mississippi River and wet and wild destinations. Find out how to embrace an active lifestyle in Iowa here.
Kansas
Though the land of Kansas is flat, does not mean the outdoor activities are! Families can visit Kansas Children's or Flint Hills Discovery Centers, adventure at Rolling Hills Zoo, or go off the beaten path to find Monument Rock National Landmark.
Michigan
The four dynamic seasons of Michigan bring original ways to plan an outdoor adventure, including biking or snowmobiling on designated trails, fishing in the top freshwater fisheries, or snorkeling along the shipwrecks.
Minnesota
Home of Mall of America, Minnesota offers numerous opportunities to get active beyond the shopping bag. In fact, Minneapolis was named American Fitness Index's "Fittest City in America!" And housing the Chain of Lakes, numerous parks to bike and hike, it is hard not enjoy getting active in Minnesota! Find the 10 best outdoor activities here.
Missouri
From the obstacle course training at Fugitive Beach, to being a true adventurer at Mark Twain State Park, to the 240-mile Katy Trail, Missouri is "the place" for the outdoor enthusiast!
Nebraska
Visit the animals at Henry Doorly or Lincoln Children's Zoos, hike at Monument Valley Pathway or Cowboy Trail, or bike at Chalco Hills Recreational Area – there are a number of ways to have an outdoor adventure in Nebraska!
North Dakota
From hitting the links at King's Walk to hiking or biking the multi-use trails at Lake Metigoshe State Park, enjoy these 11 great North Dakota adventures.
Ohio
With more than 74 state parks, 50 rivers, and a seasonally changing landscape, get a new and unique outdoor adventure with every visit!
South Dakota
Whether visiting the iconic Mount Rushmore, riding the 109-mile Mickleson Trail, paddling the Missouri River, or stargazing in Badlands National Park, outdoor adventures in South Dakota are not only numerous, but sure to please!
Wisconsin
According to Travel Wisconsin, the state "boasts a diverse array of natural beauty – all yours for the exploring. Hike bluffs, explore waterfalls and mighty rivers, fish majestic Great Lakes, and discover pristine forests and thousands of lakes surrounded by beautiful woods – how neat is that?" We think it is pretty neat, too!
Southeast
Alabama
Hike the trails of Lake Guntersville State Park, watch the birds at Alabama's Coastal Birding Trail, or gaze upon the beauty at Alabama Garden Trail – the scenic outdoors of Sweet Home Alabama are diverse!
Arkansas
Arkansas boasts with outdoor adventures throughout the state's entirety, including biking on the long, 100 miles at Arkansas River Trail, hiking by a waterfall at Tanyard Creek, and kayaking on the Buffalo River.
Delaware
For a fun outdoor adventure in Delaware, visit Cape Henlopen State Park, Bethany Beach, Wilmington Riverwalk, and many others!
Florida
"As appealing as Florida's 663 miles of sandy coastline may be, there's more to the state than the view from a beach towel," suggests the Travel Channel. Biking through the Everglades, swimming with manatees, or snorkeling on unspoiled reefs are just a few ways to enjoy that Florida heat!
Georgia
Whether paddle boarding or white water rafting on the Chattahoochee River, hiking or running up Stone Mountain, or swimming with arguably the world's largest fish, these 10 outdoor activities in GA are just peachy!
Kentucky
"White water rafting and canoeing expeditions. The longest cave system in the world. Nearly 900,000 acres of national forests and 52 state parks just waiting to be explored — and that's just the beginning of your Kentucky adventure," quotes Kentucky Tourism. Ready to begin? Find your guide to a Kentucky outdoor adventure here.
Louisiana
Known for NOLA (New Orleans) and bayous, Louisiana features unique exploratory options, including flambeaux bicycle tours, Cajun swamp and airboat tours, and canoe and trail adventures.
Maryland
From a fossil hunt at Calvert Cliffs State Park to catching crab on the Chesapeake Bay, here is a list of 25 ways to enjoy the outdoors in Maryland!
Mississippi
Touted as a year-round destination for outdoor adventure seekers, Mississippi features a temperate climate and offers of wealth of waterways and wilderness. Including fishing on the Gulf Coast or paddling a steam, the nature and outdoor opportunities surpass the sky in Mississippi!
North Carolina
Whether biking urban trails or hiking the top of Mount Mitchell, find an outdoor adventure in NC around every bend and bask on its natural beauty!
South Carolina
"From the deep forests of the Blue Ridge Mountains to the beautiful beaches of the Grand Strand, South Carolina's diverse landscapes promise an unforgettable escape to the outdoors," discover your one-of-a-kind outdoor adventure here.
Tennessee
Explore the land of Tennessee and fish in Chickamauga Lake, relish in the Great Smoky Mountains National Park, and awe in worthy waterfalls!
Virginia
Featuring "Trails for all activities, waterways for whatever floats you, and a sky that yields amazing views of sacred," VA offers these 17 great outdoor adventures at the Appalachian Trail, James River, False Cape State Park, and many others.
West Virginia
The wild, wonderful West Virginia grants us these 13 bucket-list adventures, including rafting a world-famous waterfall, climbing the East Coast's most remote peak, and walking hundreds of feet straight upwards. Which listed quest will you scratch off first?
Northeast
Connecticut
From hiking 824 miles of blue-blazed trails to mountain biking in abrupt elevations, Connecticut offers some fun outdoor adventures you or the whole family can enjoy.
Maine
Maine is a safe haven for outdoor freedom, opening up its space for hiking and biking, along with its deep sea for beaching and fishing. Find your main guide to outdoors and adventures here.
Massachusetts
Whether skydiving in the Greater Merrimack Valley or hiking with llamas, there are numerous, exciting ways to explore Massachusetts!
New Hampshire
From snowmobiling and dog sled tours to beach walks and harbor cruises, enjoy the 10 best outdoor activities in New Hampshire!
New Jersey
Aside from the well-known Jersey Shore, NJ offers 1.1 million acres of outdoor adventure! The Pinelands National Reserve is a diverse location to hike, bike, canoe, and kayak.
New York
The Big Apple is much more than city life, as NY offers over 2,000 miles of hiking and biking trails and a 6.2-million-acre park known as Adirondack Park. So take a break from the hustle and bustle by getting active in nature with these New York outdoor activities.
Pennsylvania
Pennsylvania houses some jaw dropping views, while also offering additional outdoor activities such as horseback riding tours, fly fishing, and hiking trails.
Rhode Island
Whether taking an historic walk in Newport, sightseeing in the beautiful Providence, or biking the trails in New Shoreham, RI boasts with beautiful outdoor activities.
Vermont
From zip-lining at ArborTrek Canopy Adventures in Stowe to walking or kayaking at the Appalachian Trail in Killington, VT offers fun outdoor adventures for all to enjoy!