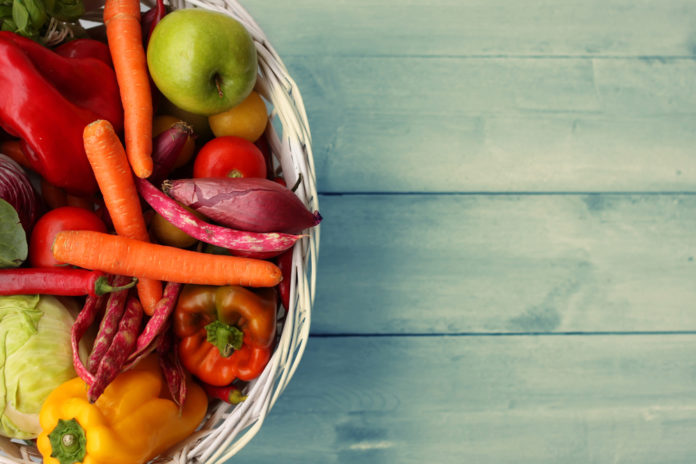 Consuming Vegetables and Mental Health
Gathered from self-reports, surveys, and other study methods, evidence continuously supports dietary patterns and its contributing role in the development, management, and prevention of a number mental health disorders and conditions, including depression, Alzheimer's disease, and schizophrenia. In fact, people who do not report mental health concerns eat fresh fruit daily, along with the inclusion of fresh veggies and salads; while reports of mental health problems are associated to a reduced intake of healthful produce and incorporation of chips, candy, and other less-than-nutritious foods.
A recent study published in the British Medical Journal Open and based on Sax's 45 and Up Study further solidifies consuming healthful foods supports mental wellbeing. Researchers tracked of over 60,000 Australians aged 45 years or older, measuring fruit and veggie consumption, lifestyle factors, and psychological distress on two separate occasions. The analysis ultimately sprouted into the following key findings:
People who consumed 3 to 4 servings of veggies per day reduced their risk of stress by 12 percent compared to those who ate 0 to 1 serving, while 5 to 7 servings of fruits and veggies lowered stress risk by 14 percent compared to others consuming 0 to 4 servings.
Women who ate 2 daily servings of fruit lowered their risk of stress by 16 percent; 3 to 4 servings of vegetables lowered risk by 18 percent; and 5 to 7 servings of fruits and veggies lowered risk by 23 percent, all compared to women who only consumed 0 to 1 servings per day.
Ultimately, the study demonstrates the higher the consumption of fruits and veggies, the lower the rates of psychological stress.
How to Increase Fruit and Veggie Consumption
To reap both physical and mental benefits, the following tips can help increase the intake of fruits and veggies:
Mix A Smoothie
Smoothies are essentially sip-able fruits and veggies, packed with valuable fiber, vitamins, and nutrients. From mixing the right flavors to offering protein, find out how to make a well-balanced smoothie here.
Color the Plate
Being vibrant in nature, make the meal as colorful as possible with fruits and veggies. Comprise at least half of the plate with raw or roasted veggies, along with enjoying a piece of fruit for natural sweetness.
Hide Veggies into Meals
Sometimes the practice of "Out of sight, out of mind" is what it takes to increase veggie consumption. Be sneaky with greens by throwing them into sauces, including pasta and pizza sauces, along with casseroles, soups, and chili.
Make It Fun
Eating fruits and veggies does not have to be (or shouldn't be) a chore. Have fun exploring new produce varieties at local farmers' markets, prepare them using various cooking methods, or incorporate into innovate recipes.
Form A Habit
A habit is a regular practice, with research suggesting forming one takes an approximate 21 days. Try making a point to include and increase fruits and veggies on a daily basis, ultimately leading to a healthful dietary pattern. Researchers also propose habits form based on personal motivation, so advise a plan that best works for you.
Go Green with Balance
Eat more veggies by having them delivered directly to your door! Balance by bistroMD prepares whole, well-balanced meals with a variety of healthy greens and veggies, including green beans, asparagus, broccoli, spinach, carrots, and peppers. Find more about Balance by bistroMD's a la cart meal delivery service here.