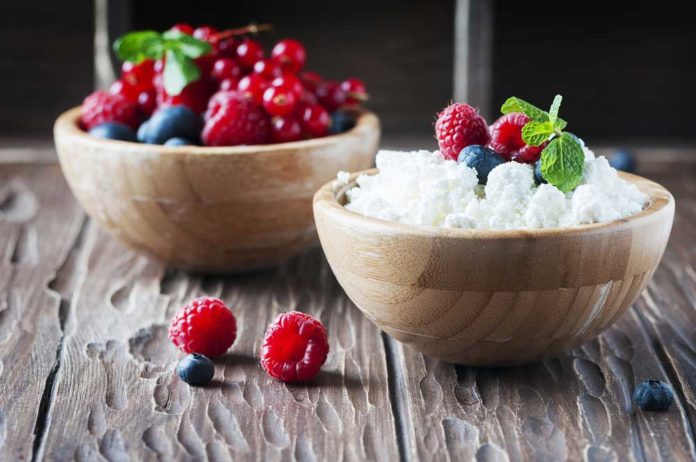 What Makes a Morning Healthy Snack?
It is important to remember these are snacks and not meals, as a loaded plate may cause distress and even compromise energy levels. A pre-workout snack should be consumed at least 30 to 60 minutes before exercising and mostly consist of easy-to-digest carb and protein.
While fiber is an integral part of the diet, noshing on it prior may lead to unpleasant gastrointestinal symptoms, ultimately leading to an unpleasant workout. Fat should also be limited leading up to a workout, as it takes longer to digest compared to protein and carbohydrate.
However, you know your body more than anyone else, so choose foods that you feel comfortable consuming. But if needing some inspiration, below lists eight early morning pre-workout snacks to help you conquer the running trails, weight room, or any other exercise environment!
8 Early Pre-Workout Snack Ideas
1. Coffee
Sometimes, all it takes to tackle a morning workout is a cup of joe! Use milk to supply energizing carbs and muscle-stimulating protein. And as a pro tip, sip on coffee at least at least 30 minutes to an hour before working out to lessen the risk of an urgent bathroom run…
2. Energy Balls
While a packaged granola bar is convenient, it may not be the healthy breakfast snack commonly perceived to be. For a more natural product, prepare these portioned energy balls, filled with honey, raisins, and oats for a burst of energy to keep you lasting for your entire workout!
3. Parfait
Parfaits are not as fancy as they appear… Quickly throw together a balanced parfait in a mere few minutes by topping plain Greek yogurt with a handful fresh blueberries, little sprinkle of granola, and dash of cinnamon to supply the body with rapid energy and protein.
4. Smoothie
Smoothies are simply meals in a cup, making them a convenient option for an on-the-go trip to the gym. In a rushed morning, whip up this energizing peach, raspberry, basil smoothie or experiment with flavors using this guide.
5. Rice Cake and Almond Butter
The light, airiness of a rice cake limits the risk of feeling overly full come workout time, all while offering healthy carbs to sustain energy. Top with a small smear of almond butter to amp protein content and flavor, along with a sprinkle of cinnamon or cocoa powder as desired.
6. Banana with Peanut Butter
Quick carbs from the banana paired with the protein content from peanut butter makes the flavorful and nutritious combo a worthy morning pre-workout snack!
7. Cottage Cheese and Berries
Cottage cheese supplies both protein and carbs, along with bone-strengthening calcium. Pair with berries for natural sugar and powerful antioxidants, which may speed up muscle recovery. Pineapple chunks and peach slices also pair well with cottage cheese, though their antioxidant content is not as potent as berries'.
8. English Muffin with Cream Cheese and Salmon
Toast half an English muffin and smear with a light spread of low-fat or Greek yogurt cream cheese. Top with a thin layer of smoked salmon, a significant source of omega-3 fatty acids to potentially accelerate fat burn, along with supplying protein. Garnish with fresh herbs as preferred, including parsley, dill, and green onions.