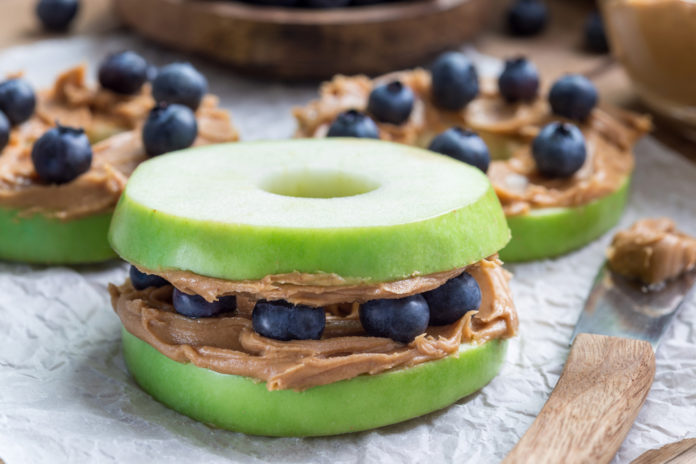 13 Kid-Approved, After-School Snacks
1. Baked Sweet Potato Chips
Unlike popular belief, potatoes are actually a nutritious food to include in the diet. To sustain their nutritional ability, bake these sweet potato chips, free of gobs of oil and loaded with fiber, vitamin A, and other nutrients. Feel free to modify seasonings and flavors as desired.
2. Cheddar-Carrot Balls
These cheese balls are touted as the perfect after-school snack that is fun for kids (and a guilty pleasure for adults)! Spread onto whole grain crackers or use as a veggie dip as desired.
3. Homemade Fruit Snacks
Although enticing in the snack section, and maybe even slightly deceiving, fruit snacks may not be the most nutritious snack option. And especially when compared to its whole fruit counterpart, fruit snacks are convincingly less recommended. But rather than dismissing their approval altogether, creating them at home offers enjoyment and flavor, all while being nutritionally packed without all the added sugar. From apple pie to cherry vanilla varieties, prepare these delicious homemade fruit snacks!
4. Oatmeal Cookies
Calling all parents and guardians of cookie monsters! Instead of providing sugar-loaded cookies, offer these fiber-filled and nutritious oatmeal cookies, including banana nut, peaches n' cream, lemon, and s'more varieties.
5. Yogurt Popsicles
Growing bones and muscles calls for calcium and protein… Aside from obtaining it from a standard glass of milk (although that is certainly okay), up the fun and flavor level with these irresistible homemade yogurt popsicles! And with banana split, chunky monkey, and other unique varieties, your child will be wondering, "Ice cream man, who?"
6. Edamole
Offering dips is a fun way for kids to enjoy their food, as they offer more interaction at the table. This edamole recipe is a delicious and nutritious dips we can count on! Pair with favorite veggie assortments.
7. Greek Yogurt Ranch Dip
Aside from simply spooning out a bite Greek yogurt, it can also get prepped into a ranch dip! So ditch the fat and sugar-laden ranch dressing bottle and prepare this protein-packed alternative. Pair with fresh veggies, including broccoli, cauliflower, carrot sticks, cucumber and pepper slices.
8. Roll-Ups
Along with being a convenient lunchbox sandwich replacement, roll-ups are a quick after-school snack to whip up while being extremely versatile to accommodate flavor preferences. For a protein-packed roast beef roll-up, start by spreading mustard on a whole-wheat wrap. Add four slices of roast beef, four thin slices of tomatoes, ½ cup of lettuce, and ½ cup of red or green peppers then simply roll the wrap up and cut into four equal sections. These turkey and pickle roll-ups are also an excellent snack option, but feel free to swap out meats, veggies, and other additions!
9. PB Banana Bites
Harmonizing the classic flavors of peanut butter, banana, and chocolate, these dark chocolate peanut butter bites are not only easy-to-make, but sure to satisfy any sweet tooth!
10. English Muffin Pizzas
Pizza for a snack? What kid (or adult, for that matter) would not want a pizza that? But rather than calling the pizza delivery guy, stick to a snack-sized English muffin pizza. Start by halving English muffin then garnishing with favorite pizza toppings, including tomato or pesto sauce, fresh mozzarella cheese, shredded chicken, green peppers, and onion. Bake in a 375-degree Fahrenheit oven until cheese is lightly golden, or about 10 minutes.
11. Whole Grain Waffles
Toasting up single whole grain waffle is a simple way to tie your child over while supplying them with energy. For added flavor and nutrients, smear with a light spread of nut butter, favorite fruit, and a sprinkle of cinnamon.
12. Kid Kabobs
These kid kabobs are a fun healthy lunch or after-school snack your young one is sure to love! And with rainbow fruit, turkey burger, pizza, and cheddar apple options, there is a flavor for everyone to enjoy.
13. Mini PB and Apple Sandwiches
Sandwiches are not always designated to bread… Shake up that lunchbox favorite with this simple and healthy apple and peanut butter snack recipe packed with protein and fiber!