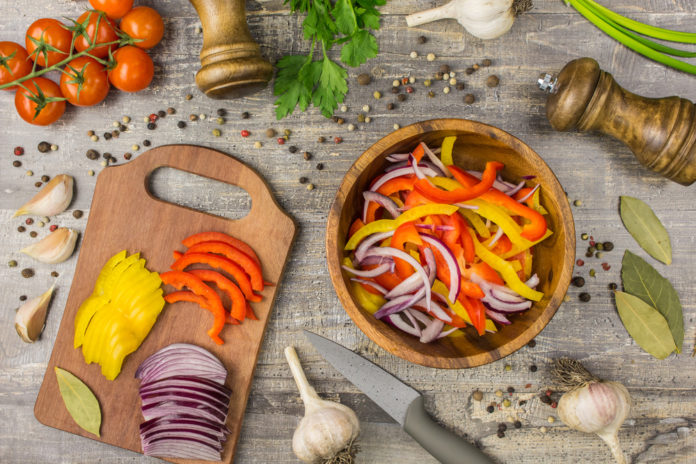 10 Summer Health and Nutrition Tips
1. Start with Summer Cleaning
Spring cleaning was so last season… Rather than viewing summer as a detriment for achieving health goals, use this time to clean out the pantries and create an environment conducive to healthy eating patterns. Always keep fresh produce on hand, along with lean cuts of meat, plant-based protein sources, and whole grains. Ultimately, "paint" the kitchen with vibrantly colored foods and try limiting the entrance of highly processed and packaged products.
2. Practice Meal Prepping
Whether after a summer volleyball league or long day at the pool, summer schedules pose the risk of running through the drive thru or calling in for a delivery pizza. But meal prepping can be the holy grail when it comes to reaching health and weight loss goals, summer included! If new to the practice or if desiring additional assistance, find your guide to meal prepping here.
3. Energize with Breakfast
Although this health nutrition tip is not designated to the warm, sunny season, it is valuable to remember its importance throughout the year's entirety. Waking up and eating on the right food establishes energy levels and paves the way for healthy eating for lunch, dinner, and snacks. Awaken the senses and nourish the body with fresh flavors of a refreshing peach, raspberry, basil protein smoothie or learn how to prepare other nutritious smoothie options.
4. Keep Hydrated
While keeping hydrated is necessary all year round, appropriate water intake cannot be stressed enough during the hot, summer days. Exposing yourself in the hot summer sun for more than a couple of hours can cause the body to sweat and lose essential fluids, posing the risk of harmful dehydration and heat strokes. Along with the general recommendations of consuming at least 64-ounces of water per day, additional guidelines suggest drinking at least one 16-ounce bottle of water for every hour out in the sun.
5. Replenish Electrolytes
In addition to hydrating with water, electrolytes must also be replenished to reduce the risk of dangerous imbalances. Sodium, calcium, and potassium are the main electrolytes lost through sweat and can be obtained from sports drinks, as well as whole foods such as bananas, raisins, potatoes, spinach, and milk.
6. Drink Healthier
From backyard BBQs to patio happy hours, drinks are likely to flow with ease during the summer season. (And no, alcohol should not displace water intake…) While you can certainly enjoy adult beverages, it is important to do so in a smart and appropriate manner. Lessen unhealthy drinks, choose healthier-for-you beers, and practice the concept of moderation; men are advised to consume no more than two alcoholic servings per day while women are limited to one.
7. Consume Summer Produce
Changing seasons offer varying in-season produce. Use the warm weather to your advantage and make regular trips to the local farmer's market, including selecting and incorporating these top 10 summer fruits and veggies and the delicious recipes they transform into!
8. Go Fish
Mostly figuratively, but can be taken literally… Go fish! Although a grilled steak or chicken breast can still be enjoyed, enjoy the fresh fish offered during the summer season. Not only is fish rich in protein and healthy fat, but is a light and low low calorie way to keep you satisfied. In addition to their most recognized role of reducing heart disease risk, their anti-inflammatory effect may offset the vulnerability of a sunburn.
9. Prepare a Healthy Cookout
Summer weather is essentially BBQ weather, loading up the grill with pork steaks and burgers and preparing the endless sides of fries, potato salad, coleslaw, and macaroni and cheese. While those foods are tempting, BBQs do not have to come with a hefty caloric volume or even be compromised of flavor. Prepare a healthy cookout by preparing healthier-for-you burgers and mac n' cheese, a grilled vegetable salad, and glorious grilled potatoes.
10. Pack A Healthy Picnic
Whether at the beach or your nearest park, picnics can be a fun way to celebrate summer. But rather than loading up the basket with large deli sandwiches and bags of chips, pack these healthy picnic food and snack ideas!