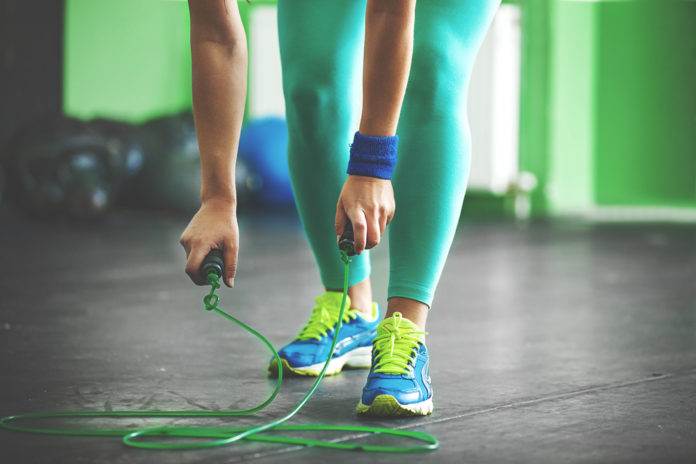 9 Cardio Alternatives to Running
1. Swimming
Not only is swimming considered a valuable aerobic exercise, but strengthens muscle groups throughout the entire body. Swimming helps to tone and build strength without stressful impacts of weights, as the water is gentle on joints and muscles. This low-impact, fun workout can complement or replace laps in the water while still offering health benefits.
2. Hiking
Hiking is a fun way to promote aerobic exercise while granting yourself solidarity in the great outdoors. Trek through high hills and altitudes for added resistance and lower body sculpting. And if wanting to make a day of it, pack these healthy picnic food and snack ideas!
3. Biking
Rather than hitting feet on the pavement, pedal to the benefits of this cardio alternative to running. Biking is an excellent aerobic exercise, along with strengthening the legs and being low-impact. If biking outside, seek out hills for an even greater and intense outdoor workout but if gym-bound, adding resistance on a stationary bike can also suffice.
4. Rowing
Whether with a canoe or kayak, rowing pumps the heart while strengthening the entire upper body and targeting part of the lower. If access to water is out of the question, the rowing machine at the gym is just as beneficial for a cardio alternative.
5. Jumping Rope
A jump rope is much more than an old school playground activity… Its use is an excellent promoter of aerobic exercise for just a small amount of space. Find other cardio moves that require practically zero space and equipment here.
6. Dancing
Dance to the music beat to elevate your heartbeat! Whether in a structured Zumba or salsa class or in the comfort of your own kitchen or living room, there are endless possibilities and environments to get moving and dance.
7. Recreational Sports
While some recreational sports may require running, you will be having so much much competing it will not even feel like it (or a workout for that matter)! Sign-up for sports in your local area or form teams just for fun with family and friends. Favorite group sports to consider include volleyball, kickball, tennis, soccer, basketball and softball.
8. HIIT
More formally known as high-intensity interval training and casually as tabata, HIIT exercise uses both aerobic and anaerobic energy systems. HIIT mostly consists of intense bursts of movement accompanied by seconds of rest and continued on repeat to elevate heart rate and activate targeted muscle groups.
9. Walking
While walking may be just a slower variation to running, it is still effective and worthwhile! So tie up your favorite shoes and walk to these 21 proven health benefits!
Regardless of the type, aim to achieve at least 150 minutes of moderate- to rigorous-activity per week. Experiment with various forms of physical activity, ultimately optimizing health and cultivating an appreciation for living a healthy lifestyle!