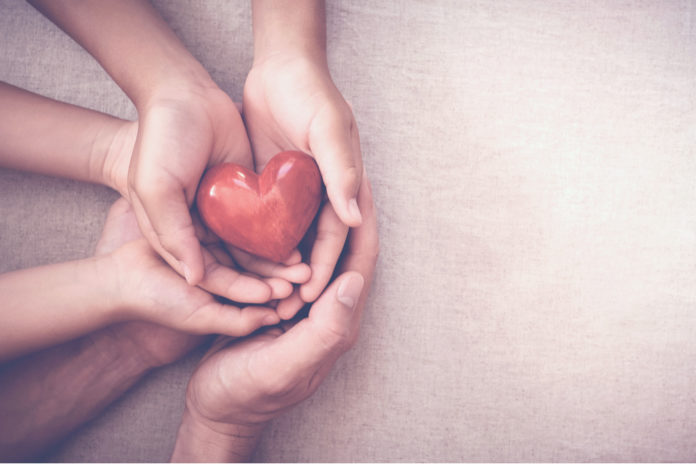 Dedicated as the day of sharing love, Valentine's Day shares honor with another special sentiment known as National Donor Day. 
National Donor Day acknowledges and honors the generosity and compassion of organ, eye, and tissue donors. It also celebrates the people's lives saved by organ donations, those waiting for a lifesaving transplant, and those who passed while waiting for a donation.
Donor organizations encourage widespread and outspoken sharing of their mission in order to continue raising awareness about organ, eye, and tissue donation. This is simply one way to spread more love on this day already dedicated towards just that!
When Is National Donor Day?
As mentioned, National Organ Donor Day falls on February 14th each year, the exact same as Valentine's Day! Although this one day of the year specifically acknowledges this Valentine's Day Alternative, there are several other ways to contribute to the cause.
Beyond the physical donating an organ, eye, or tissue, one can also participate in the special day by:
Contributing to the Donate Life America (DLA) fund.
Sharing National Donor Day images on social media platforms.
Purchasing Donor Day Valentine's cards for friends.
Furthermore, the DLA proposes three main ways to get more involved with this cause including:
Supporting their network through contribution, fundraising, and shopping.
Educating others about the cause through advertisements, youth education resources, and handouts.
Joining the community through social media, national observances, and email updates.
The DLA organization along with its recipients and their loved ones are eternally grateful for every involvement and contribution.
What Are Donors?
Officially registered organ donors have expressed wishes to donate their bodily organs should they die. Usually, this is indicated by a heart symbol on driver's licenses. 
If someone passes away not registered, the next of kin can also declare a desire for their loved one's organs to be donated. This usually takes place in a hospital setting.
Because organs must continue receiving blood for a viable transplant to occur, most donors have suffered an injury that leaves them brain dead. The majority of donors pass away in a hospital setting or peacefully at home.
Overall, health professionals' first priority is to provide life-saving care. If these life-saving methods fail, donation becomes a possibility and reality. 
Who can become an organ donor?
Nearly anyone can become a donor regardless of race, gender, maximum age or even illness. At the time of death, a transplant team determines the viability of the donor's organs. 
How can you become a donor?
If able, registering as a donor is as simple as visiting https://www.donatelife.net/register/. However, there are several other ways to register such as signing up on your state's Organ Donor Registry or confirming registration when obtaining a Driver's License at the DMV. It costs no money to register or donate.
One can change their mind about becoming or removing themself as a donor at any time by visiting the same site mentioned above.
Do not want to become a donor but still want to give to the cause? Check out other organizations beyond Donate Life America such as Power2Save (P2S) and the United Network for Organ Sharing (UNOS) to contribute. 
Power2Save (P2S)
P2S serves to increase public awareness, advocate for patient health, and fund transplant research through the Transplant Research Institute.
United Network for Organ SHaring (UNOS)
UNOS is a private, non-profit organization that manages the nation's organ transplant system. The organization is involved in nearly all aspects of the organ donation and transplant process from managing the waitlist, matching organs, and assisting families with education.
Conclusion
On February 14th of this year, do not forget to celebrate National Donor Day along with Valentine's Day. Show love to partners, gal pals, and the people who choose to compassionately donate their organs to help save lives. Eat chocolate-covered strawberries while educating yourself about how to further support this dedicated cause. 
As a lasting thought, becoming a donor can make a difference in as many as 50 lives from the 116,000 people on the transplant waiting list each and every day.
References:
How Donation Works. Lifebanc.org. http://www.lifebanc.org/about-donation/how-donation-works/.
How to become an organ donor. Myast.org. Published January 20, 2011. http://www.myast.org/patient-information/how-become-organ-donor.
Organ Donation FAQs. Organdonor.gov. Published May 7, 2018. http://www.organdonor.gov/about/facts-terms/donation-faqs.html.
Organ donation myths and facts. Organdonor.gov. Published May 7, 2018. http://www.organdonor.gov/about/facts-terms/donation-myths-facts.html.