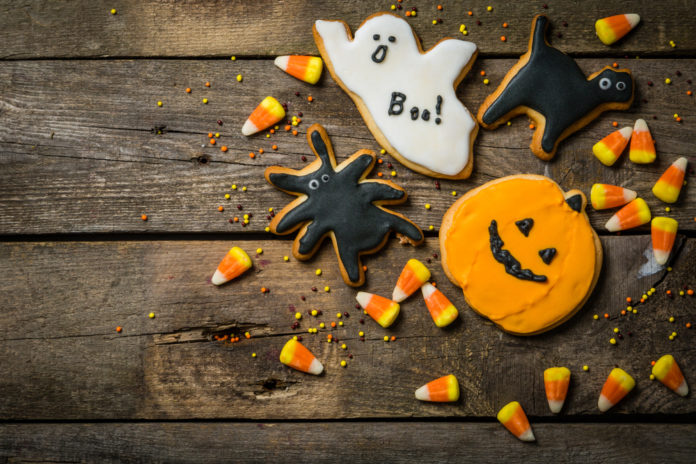 Your List of Healthy Candy this Halloween Season
1. Hershey's Miniature Darks
Though you may have skipped out on these during childhood, Hershey's Miniature Darks are considered a healthy Halloween candy. In addition to supplying a mere 45 calories and grams of fat per mini, dark chocolate is a rich antioxidant and can alleviate a pesky chocolate craving.
2. Hershey's Almond Bar
Hershey's Almond Bar is similar to the mini darks above, just with a little protein! A snack size piece of supplies 65 calories and a gram of protein, all while keeping the ingredient label to a minimum.
3. Almond Joy
Almond Joys take the almond bar a step further and adds the tropical flavor of coconut. A three-ounce snack-size candy bar costs a mere 60 calories and sure to bring your sweet tooth joy!
4. Reese's Mini Peanut Butter Cups
The classic combo of peanut butter and chocolate is hard to pass up… Luckily, there is no need to! Unravel the golden wrapper of Reese's Mini Peanut Butter Cup for a mere 36 calories!
5. Kit Kat
We're giving you a break this Halloween! Grabbing a single mini from the treat bag costs only 42.5 calories along with 4.25 grams of sugar.
6. Tootsie Roll
One "Mini-Midgee" Tootsie Roll contains a mere 13 calories and less than 2 grams of sugar! And with the ingredients contained to a minimum compared to other products (Sugar, Corn Syrup, Palm Oil, Condensed Skim Milk, Cocoa, Whey, Soy Lecithin, Artificial and Natural Flavors), they are certainly a low-calorie, healthier candy to roll with this Halloween!
7. York Peppermint Pattie
Guiltlessly relish in the flavors of dark chocolate and peppermint this Halloween season. While one York Peppermint Pattie supplies 150 calories, it is a light, refreshing treat and promoted as the "perfect way to end a meal," as it leaves you with minty-fresh breath!
8. Jolly Ranchers
Though fruit-flavored and hard candies are nothing but sugar, they can be enjoyed from time-to-time. A single Jolly Rancher supplies approximately 24 calories and 4 grams of sugar, also while lasting for a longer duration and lessens the risk of gorging on other candies.
9. Atomic FireBalls
Atomic FireBalls combine the benefits of a York Peppermint Pattie and Jolly Ranchers, as they last for a long duration while leaving you with fresh breath. Experiencing such a hard, intensely flavored candy can quench the temptation to seek out more afterwards.
10. Jelly Beans
Jelly Belly Jelly Beans are a low-calorie candy, supplying four calories per bean or 100 calories per cluster of 25. However, the benefit of Jelly Belly's is not solely related to its lower calorie content, but the fun variable flavors it offers to satisfy any sort of sweet tooth or craving!
11. Smarties
A Smarties roll contains about 25 calories and five grams of sugar, while the small size is also favorable. In a sense, Smarties take longer to eat, making you feel as if you are getting more bang for your calorie buck, and lessening the risk of overindulging on the treat bag.