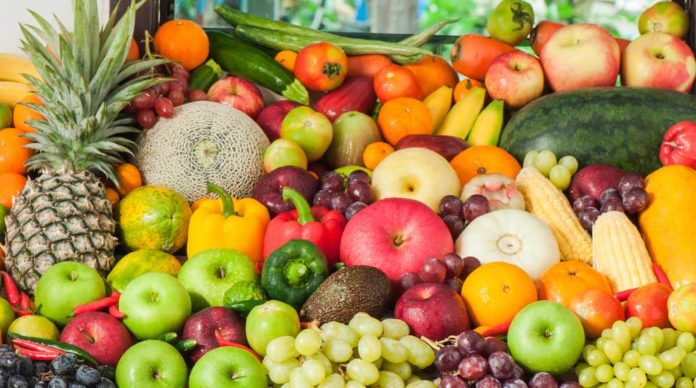 Almost No-Carb Veggies
Non-starchy veggies are close to being a zero carb food, generally containing a mere 5 grams of carb per serving (one cup raw or half cup cooked). Most of the volume is fiber, so tracking the carbs is typically avoidable unless consuming a larger volume.
Asparagus
Avocado
Bell Pepper
Broccoli
Cauliflower
Celery
Eggplant
Kale
Leek
Mushroom
Onion
Radish
Spaghetti Squash
Spinach
Sprout
Swiss Chard
Okra
Watermelon
Zucchini
Low-Carb Fruits
A small to medium piece or half cup serving of fruit generally contains equal to or less than 15 grams of carb while being ample in fiber.
Apple
Avocado
Blueberry
Cantaloupe
Grapefruit
Orange
Peach
Strawberry
Watermelon
Zero Carb Meat and Seafood
Meat and seafood are naturally high in protein and low in carbohydrate. However, it is important is to note processed and cured products tend to supply carb related to its added fillers.
Chicken
Cod
Egg
Flounder
Pork
Shrimp
Steak
Tilapia
Tuna
Turkey
Fats and Oils
Although nuts and seeds are rich in healthy fat and protein, they commonly contain smaller amounts of carbohydrate. Stick to a one ounce serving (about a small palmful) to keep both calories and carb in check.
Almond
Brazil Nut
Cashew
Chia Seed
Flaxseed
Hemp Seed
Peanut
Pumpkin Seed
Sesame Seed
Walnut
Oils are naturally devoid of any carbs and should be moderated to a serving (one teaspoon supplies an average of 45 calories of 5 grams of fat). Use oils to enrich the flavor of foods, while offering healthy fats shown to protect against cellular damage and disease.
Almond Oil
Avocado Oil
Canola Oil
Coconut Oil
Flaxseed Oil
Olive Oil
Sesame Oil
Milk and Dairy Products
When it comes to milk, a glass of dairy milk offers 12 grams of carb, while plant-based varieties provide a smaller carb load. Yogurts and cheeses vary, mostly supplying under 15 grams of carb, but also dependent on serving size and added sugar. When selecting dairy products, take advantage of the Nutrition Facts label to identify carb amount and deviate away from added sugars.
Low-Carb Recipe Ideas 
Breakfast Frittata
Eggs, sausage, spinach, onion, olive oil, and cheese… All low-carb ingredients transformed into one nutritious and delicious breakfast frittata! Find the bistroMD recipe here.
Avocado Egg
Avocado harnesses the flavors of breakfast in this avocado egg recipe. Start by slicing avocado in half, taking out the large pit, and cracking an egg into the created dip. In a 375-degrees Fahrenheit oven, bake until the egg whites are cooked and the yolk is at a desired firmness, or approximately 12 to 20 minutes but dependent on preference. Sprinkle atop with green onions, diced tomatoes, and a dollop of plain Greek yogurt. Drizzle with hot sauce if craving a little spice! Find more high-protein, low-carb recipes here.
Cucumber Salad
With only 5 NET grams per one cup, this dill cucumber recipe is low-carb while supplying protein from Greek yogurt.
Avocado Tuna Salad
Packed with protein and healthy fats, this tuna salad is also low in carb. Pair with with carrot sticks or cucumber slices or top onto a green, leafy salad for a balanced snack or light meal.
Eggplant Pizza
While most pizzas are dense in carbohydrate, using an untraditional crust can lower the carb volume. Give the pizza delivery boy the night off and prepare these best low-carb eggplant recipes you can make at home.
Spaghetti Squash
Not only does spaghetti squash mimic pasta noodles, but does so without packing on carbs and calories! From traditional spaghetti to tacos, find 10 delicious guilt-free spaghetti squash recipes here.