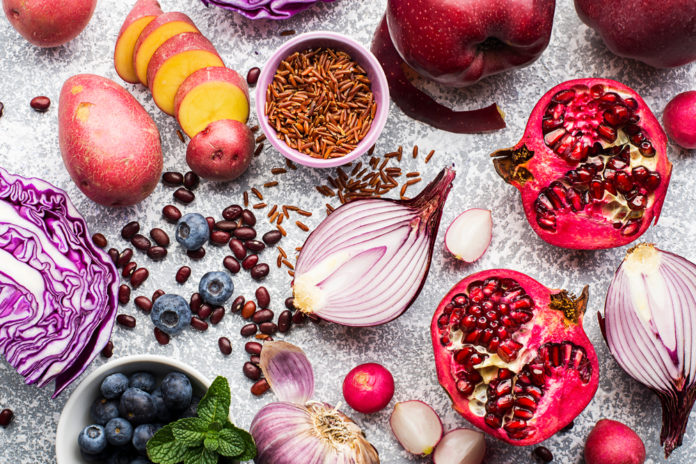 11 Health Food Trends of 2018
1. Meat-Free Jerky
MOOOve over, beef jerky! Manufacturers are now starting to offer meat-free jerky to those limiting meat products or pursuing a vegetarian or vegan lifestyle. While plant-based jerky does not pack the protein the way meaty jerkies can, they do resemble the chewy consistency, come in various flavors, and are a convenient on-the- go snack option.
2. Plant-Based Yogurts
Plant-based dairy is expanding beyond the milk carton and making its way to yogurt containers. Whether soy, almond, or coconut, several plant-based yogurt varieties are commonly available at a supermarket near you. Besides, everyone should be able to enjoy a nutritious and delicious yogurt parfait!
3. Cottage Cheese
While cottage cheese used to be looked at as a "dieters food," it is starting to become more popular in the diets of health goers across the board. Companies such as Muuna are distributing single-serve cottage cheese cups, further guaranteeing to pack the protein, all while offering natural sweetness from real fruits.
4. Golden Milk
If the year 2018 was a color, it may be golden… Or at least when it comes to the color of milk. (And no, it was not produced by golden cows.) Also known as turmeric tea, golden milk has been traced back to ancient times in Ayurvedic medicine to treat and manage a number of ailments and often a combo of turmeric, pepper, and coconut milk or oil.
5. Souping
"Souping is the new juicing," or so they say… Souping is essentially an all-soup diet, differing from juicing by fill up on water and wholesome ingredients rather than carb and sugar-rich juices. The use of veggies and protein is in hopes to induce satiety, remain satisfied, and reduce the risk of consuming empty calories that lack any sort of nutritional value. If interested in one of 2018's food trends, find more information on souping here.
6. Moringa
Going green takes a whole new meaning this year, as moringa is a foreseeable healthy food trend of 2018. Moringa is gaining popularity as a "superfood" relative to its powerful antioxidant and anti-inflammatory properties, further touted to prevent and manage a laundry list of health conditions such as diabetes, heart disease, and arthritis. Moringa is cultivated, dried, and ground from the leaves of moringa tree, which is then added to a number of food products, including health bars, coffees, smoothies and smoothie bowls.
7. Spiced Coffee and Floral Teas
Move over pumpkin spice … Coffees are starting to expand their repertoire beyond the fall favorite we know as PSL. Baristas and coffee aficionados are recognizing the flavor and nutritional gains of other spices on the rack, including Mexican spiced coffee boasting hints of cinnamon, orange zest, star anise and cloves, along with uses of cardamom, nutmeg, and ginger. And who says flowers are only Valentine's day essentials? Whether lavender lattes or hibiscus teas, floral notes are going to bloom in 2018.
8. Bubbling Beverages
Even amidst America's overweight and obesity epidemic, soda sales are quickly (and surprisingly) falling for the 12th consecutive year. But while the sugary liquid is declining, enter 2018 and other beverages are starting to bubble. From water to coffee, bubbling beverages are much more than soda and champagne this year!
9. Mushroom Mania
2018 is making shroom for a fungi favorite… Along with the Blenditarian movement, which combines beef and mushrooms and claims to be better for flavor, health, the environment, and for your dollar, mushrooms are showing up into some interesting beverages… Mushroom lovers can now wake up to mushroom coffee and cheers to a mushroom-infused cocktail!
10. Air Fryers
Lovers of all things fried, rejoice! The air fryer is taking over countertops across the nation, saving on oils and calories from one dinner table to the next. So if you want to have your beloved French fries, all while reaching your health goals this year, jump on this healthy food trend of 2018.
11. Instant Pots
Sayonara slow cookers, 2018 is getting fast in an instant! Along with the air fryer, you may have unwrapped one of the most popular Christmas gifts… The Instant Pot, or a seven-in- one appliance that can function as a pressure, slow, rice, and yogurt maker, along with the capabilities to sauté, brown, steam, and warm foods. The healthy and delicious meals it produces makes the Instant Pot a savvy and convenient product to hit those 2018 New Year's resolutions!