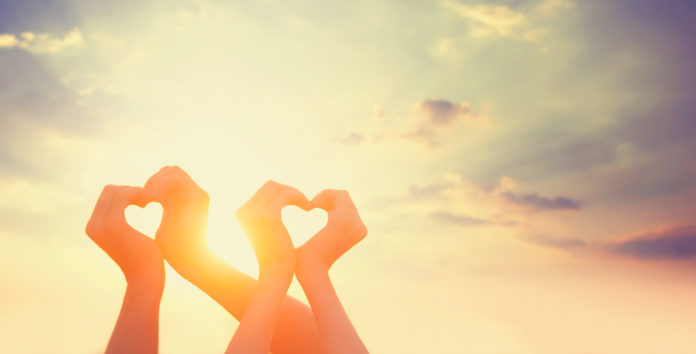 It is all too common…
We float through our younger years without a (health) care in the world. Though just because the choices we make might not impact us instantly, not promptly stopping these nine risk behaviors can significantly increase the risk of heart disease.
Luckily, such behaviors are modifiable and tackling them can lead to a healthier you for years, and decades, to come!  
9 Coronary Heart Disease Risk Factors
Carrying Extra Weight
Going Overboard on Processed Foods
Living A Sedentary Life
Going Too Hard in the Gym
Smoking
Letting Stress Get the Best of You
Partaking in Too Many Happy Hours
Skipping Doctor Visits
Saying "No" to Plans
The Risk Behaviors Associated with Cardiovascular Disease (And How to Fix Them)
1. Carrying Extra Weight
Carrying extra weight can cause elevations in "bad" cholesterol, triglycerides, and blood pressure and lower "good" cholesterol level, thus increasing cardiovascular disease.
Unfortunately, weight loss is a tougher battle as we get older related to a natural decline in metabolic rate, with metabolisms even starting to decrease as young as mid-twenties! Add on hormonal imbalances in both genders and menopause in women, weight loss can be even more difficult.
How to Fix It:
Luckily taking control of the coronary heart disease risk factors described below can naturally help facilitate weight loss or foster maintenance. However, you should likewise talk to your health care team to formulate a weight loss plan to meet individualized needs.
Checking weight on a regular basis can also help you keep weight in check. And while day-to-day fluctuations do occur, documenting weight can help identify any weight gain patterns over a span of time.
2. Going Overboard on Processed Foods
While crunchy chips and sweet treats can be enjoyed every now and then, diets primarily filled with highly processed foods tend to be rich in saturated and trans fats, all of which have been linked to heart disease.
Furthermore, too much salt in the diet can raise blood pressure levels, while high-sugar diets have shown to lower HDL (the "good") cholesterol and increase triglyceride levels. Comprising the diet with innutritious, calorically-dense foods also increases the risk of weight gain and obesity, further increasing the risk of cardiovascular disease.
How to Fix It:
Swap out those highly processed and focus on a heart-healthy diet primarily that focuses on plant-based sources, including whole grains, fruits and veggies, beans and legumes, nuts and seeds, and oils. Fish is also a mainstay of a heart-healthy diet, along with moderated amounts of lean chicken, turkey, and beef.
Individuals are further encouraged to reduce highly processed foods that tend to be filled with simple sugar, salt, and other additives. And if you are to indulge on such foods, stick to portion and serving sizes.
These 10 tips to eating a heart healthy diet can also reduce and prevent cardiovascular disease and even stop or reverse it.
3. Living A Sedentary Lifestyle
Living a sedentary lifestyle has been linked to obesity, high blood pressure, high cholesterol, and other chronic diseases.
Nonetheless, regular physical activity can lower your risk for heart disease by increasing heart rate and improving blood flow, along with managing weight to lessen the risk of heart disease, stroke, and high blood pressure.
How to Fix It:
The American Heart Association encourages individuals to participate in at least 150 minutes of aerobic exercise each week, breaking down to 30 minutes of physical activity five out of the seven days. Strength training should also not be discounted, as resistance exercises preserves and grows muscle mass, in turn supporting a healthy metabolism with advancing age.
But especially if currently inactive, ease into a workout regimen and work up slowly to the recommendations, along with consulting with your primary care provider by starting any sort of exercise regimen.
Ultimately, though, some movement is better than no movement! Parking far away from the entrances, taking the steps over the elevator, and walking the dog around the neighborhood are simple ways to increase activity throughout the day.
4. Or Going Too Hard at the Gym
First off, this is by no means discouraging you gym devotees to turn in your locker key, but rather shine light on possible repercussions of overtraining.
In fact, a study published in Mayo Clinic Proceedings reported individuals who participated in three times the recommended physical activity guidelines over a 25-year timespan had a higher likelihood of developing coronary subclinical atherosclerosis before reaching middle age.
These fitness diehards likely have a higher-than-average risk of coronary artery calcification (CAC), a buildup of calcium in the artery walls that makes them less flexible and a fairly common sign of early artery disease.
Overtraining can also increase the risk of fatigue-overtraining syndrome, a condition caused by overuse and damage to the muscle cells following rigorous exercise. Interestingly, the syndrome can occur in beginner and advanced athletes, as it develops not based on experience level, but on the premise of too much training and not enough rest and recovery.
How to Fix It:
If you are an extreme athlete, working with a training expert or physician is encouraged to lessen such negative consequences.
But if hankering for long and/or multiple workouts each day, at least try to focus more on gentle movements for the body, including stretching and yoga.
5. Smoking
Smoking is a significant risk behavior associated with cardiovascular disease, as the smoke interferes with blood flow and oxygen to the brain. The consequences of smoking can also cause fatty buildups in the arteries (known as atherosclerosis), increase blood pressure, decrease exercise tolerance, and the ability for blood to clot.
Being exposed to other people's secondhand smoke can also increase the risk for heart disease, even for nonsmokers.
How to Fix It:
There is no other way to go about it: If you smoke, there is no better time to quit! Not only are you benefiting the health of your own body, but considering the health of others by reducing secondhand smoke.
6. Letting Stress Get the Best of You
Whereas some stress can be motivating, too much of it can cause serious implications on the heart, along with prompting harmful coping mechanisms such as smoking and emotional eating on fat and sugar-laden products.
How to Fix It:
Practice healthy stress management techniques, including listening to music, taking a walk, practicing meditation and yoga, and other methods that work best for you.
7. Partaking in Too Many Happy Hours
Whereas moderate alcohol intake has shown to be cardioprotective, partaking in too many happy hours can have some not-so-happy consequences on your health.
Drinking too much can raise blood pressure and triglyceride levels, lead to weight gain, and, ultimately, the increase the risk for cardiovascular disease.
How to Fix It:
Moderation is key if you do choose to drink, with recommendations suggesting men should moderate alcohol consumption to two servings while women are limited to one.
And standard drinking sizes include 12 ounces of beer, 5 ounces of wine, and 1.5 ounces of hard liquor (not the entire case or bottle…).
8. Skipping Doctor Visits
To identify where your health stands, it is imperative to attend regular doctor visits and get in the know of current health status, including weight, blood pressure, cholesterol, and blood sugar.
Keeping in the know grants the opportunity to prevent or discourage further health concerns later down the road.
How to Fix It:
Make it a point to not only schedule doctor appointments, but attend them. During the visit, discuss family histories, health concerns, and lifestyle habits to help pinpoint any potential medical risks and how to go about handling them.
9. Saying "No" to Plans
Remember those plans you said no to? Or perhaps the ones you considered but became happy to find out they needed to be cancelled last minute? Continuously backing out of and not attending social events can negatively impact health on physical and emotional levels.
In fact, a 75-year old study discovered good relationships keep us happier and healthier. Conversely, individuals who feel lonely frequently have high blood pressure.
Additionally, positive indicators of social well-being may be associate to lower levels of interleukin-6, a chemical produced in the body with associations to cardiovascular disease.
How to Fix It:
Just say "YES!" to more plans and actually attend them. But do not just accept invites, but plan them out and invite others.
However, increasing socialization does not have to involve an extravagant party. Simply ask your partner to attend a casual date night, a close friend to get see a new movie, or family members over for dinner.