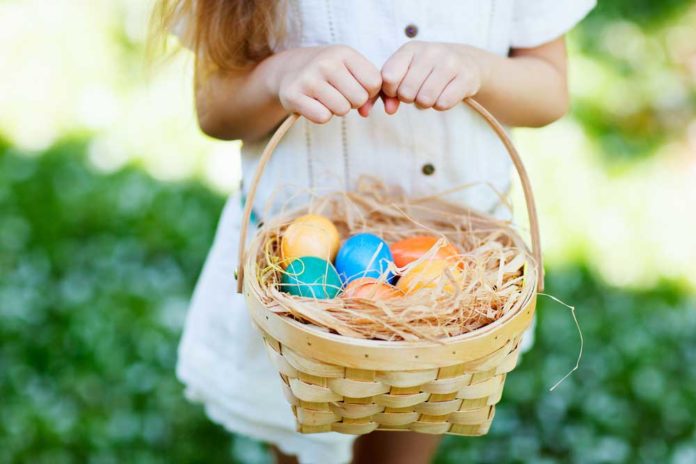 Although a piece of chocolate here and there is certainly acceptable, continuously digging into that large, candy-filled Easter basket may start packing on hefty loads of calories. So rather than stuffing with candy and other sweets, fill that basket with healthy Easter treats to keep health goals hopping along. The ideas are also not solely limited to kids, and can be transformed into healthy Easter baskets for adults to enjoy!
13 Healthy Easter Basket Ideas
Rather than filling with sugary treats, supply your loved one with these healthy Easter basket treats.
1. Bunny Trail Mix
Make a homemade bunny trail mix by mixing whole grain cereal, various nuts and seeds, and small, candy coated eggs. Fill in plastic Easter eggs to keep portion sizes in check.
2. Fruit Snacks
While most prepackaged fruit snacks are packed with unnecessary ingredients, preparing your own can greatly lessen sugar content and other preservatives. Find out how to enjoy the texture and flavor of fruit snacks with nutritious ingredients here.
3. Fruit
While an Easter basket does not have to be transformed into a fruit basket, throw in a few pieces to offer not only nutrition, but natural color. A few apples and bananas paired with nut butter is a favorable, nutritious snack combo.
4. Individually-Wrapped Treats
While that big chocolate bunny may be customary to Easter baskets, opening up that foil to uncover the decadent chocolate may be game over. Offering small, individually-wrapped chocolates and other treats can keep portions in check while still being able to enjoy the anticipated flavors of Easter.
5. Bunny Grahams
Bunny grahams are a festive snack enjoyed by all ages. And as identified with the individually-wrapped treats, try sticking to the small-sized bags to keep portions in check and lessen the temptation of overindulging.
6. Teabags
Skip out on the sugary soda and swap with a box of teabags. Tea allows diversity, including enjoyed warm or chilled, black or green, caffeinated or decaf, etc. Find a type that best suits the recipient and compliment with a new tea mug and honey. Coffee beans paired with a coffee mug is also a thoughtful, fun addition to a healthy Easter basket for adults, as kids are encouraged to limit coffee and caffeine consumption.
Though the healthy Easter basket treats are nonetheless desirable, they can also expand to other thoughtful gifts. Fill the basket with some of these helpful items to keep their health goals not only in place, but encourage additional motivation.
7. Workout Wardrobe
Spark motivation with new workout attire! Ideas may include new jogging pants your loved one has been eyeing, a comfortable headband to ears warm during chilly mornings, or a baseball cap to ward off the summer sun when exercising outside.
8. Workout Equipment
Workout equipment is much more than large treadmills and heavy dumbbells. In fact, available, downsized workout equipment can fit conveniently in a healthy Easter basket for adults, including an exercise mat, resistance bands, a speed ladder, and a muscle massager for post-workout recovery. Although kids may be able to use some of the identified equipment under supervision, a jump rope may be a more appropriate piece of gear.
9. Headphones
Music lover in the family? Throw in a new pair of headphones! (You can never really go wrong with having multiple pair for availability and convenience…) Pair with a music subscription to really hype up the Easter basket!
10. Water Bottle
Give the gift of hydration, as handy water bottles can encourage individuals to increase water intake. An infuser water bottle is also a great way to flavor water, particularly if your loved one is trying to limit or give up soda.
11. Sidewalk Chalk
People of all ages appreciate the fun of sidewalk chalk! Fill the basket with varying colors and have fun decorating the sidewalk with loved ones. Additionally, host a friendly-competition on who can chalk up the most creative Easter art.
12. Essential Oils
Essential oils and sprays come in extensive varieties, including diverse scents and uses. From stress reduction to brain stimulation, find more information on the use of essential oils and what your loved one may benefit from here.
13. Gift Cards
Although a gift card may seem like the easy way out, they can actually be quite thoughtful and considerate. Supply money for a favorite grocery store or restaurant, a soothing or recovery massage, or an event or activity you can do together.